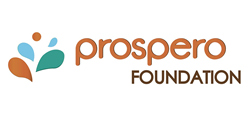 Antibes, France (PRWEB) June 29, 2015
The Prospero Foundation, founded by Ulrik DeBo of DeBondo Capital, is excited to announce that an educational loan has been given to Edgar from Ijevan town in Armenia.
Edgar lives at home with his mother, while he is studying at a university. His mother is involved in the retail business, and Edgar himself works as hard as he can doing any work he can get, most often physically stressful manual labour. He works day and night to be able to earn an income to contribute for his and his mother's living.
This educational loan is important for Edgar to pay for his university tuition and continue his studies there, which will eventually lead him to improve their standard of living, and that of any future generations in their family, i.e. there is a long term benefit, which is something that is important to Ulrik DeBo and the Prospero Foundation.
About Educational Micro-lending with The Prospero Foundation
Through partnerships with local lending institutions, the Prospero Foundation contributes capital for the purpose of providing loans to support the education of students in developing nations. Through these partnerships, the Foundation helps exceptional and hard-working students continue or complete their education in a specific field. The chosen fields will ideally be ones that will eventually benefit the community as a whole.
About The Prospero Foundation
The Prospero Foundation is a private, international charitable foundation founded by Ulrik DeBo. Mr DeBo, a lifelong entrepreneur, whose upbringing and eventual success in the finance industry, through his company DeBondo Capital Ltd, gave him the relevant experience and insight required.
 
The foundation is run by a global network of entrepreneurs, who raise funds privately amongst their business contacts, and choose to invest them using a 'pay-it-forward' philosophy to focus on charitable projects that promise to perpetuate a chain reaction of positive growth opportunities for individuals and local communities for generations to come.
 
It is a foundation that empowers citizens to help themselves and those around them.
 
For additional information, please visit http://www.prosperofoundation.org
Contact:
Prospero EnFrance (Registration No: W061004154)
info(at)prosperofoundation(dot)org