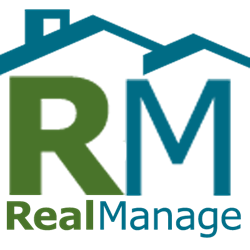 Steve is the perfect selection to serve as the Chief Risk Officer. His leadership and attention to detail are second to none
Carrollton, TX (PRWEB) July 07, 2015
RealManage announced today that Steve Jordan has been named the company's Chief Risk Officer.
"Steve is the perfect selection to serve as the Chief Risk Officer. His leadership and attention to detail are second to none", states Chris O'Neill, Chief Executive Officer.
Steve is an accomplished executive with 25-years of leadership experience in the real estate industry. Steve has served the majority of the last decade at RealManage as the President of Branch Operations where he has led the charge for unprecedented growth while expanding RealManage operations across the country.
Prior to joining RealManage, Steve served as Vice President for a large property management operation, Vice President for a national developer, and was an accomplished real estate broker. In his new role, he will focus on risk mitigation, human resources, insurance, leases and compliance for RealManage. "I am so grateful for the service Steve has given our company as the President of Branch Operations and look forward to the great things Steve will do as the Chief Risk Officer" states Chris O'Neill, Chief Executive Officer.
About RealManage
RealManage is a property management company that specializes in HOA management and condominium management and manages hundreds of community associations in Arizona, California, Colorado, Florida, Georgia, Illinois, Louisiana, Nevada, North Carolina, Oregon, Texas and Washington, including homeowner associations (HOAs), condominium associations, cooperatives, municipal utility districts, luxury high-rises and large master-planned communities. For more information or to request a quote for HOA management or condominium management, visit RealManage.com or call us toll-free at (866) 403-1588. You may also follow us on Facebook, Twitter, LinkedIn and Google +.