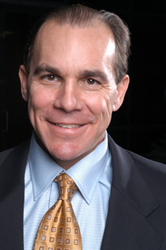 Washington, DC (PRWEB) June 24, 2015
Recently-named COO of InSite Wireless Group's Small Cells and DAS Group, Richard Grimes, will be taking part in the upcoming Above Ground Level (AGL) Conference, June 25th just outside of Washington, DC. Grimes will participate in the "Case Studies in Small Cells and DAS" panel, drawing upon his more than twenty years of experience.
Rich Grimes is the former CEO of Capital Tower Group, assets of which were recently acquired by InSite Wireless. He has deep experience in senior leadership and national responsibility positions in wireless telecommunications infrastructure design, development, and project management at strategic venues throughout the United States.
"I'm honored to have been invited to take part in this panel, which will serve as my unofficial 'coming out party' in my new position at InSite Wireless Group," said Richard Grimes. "I'm looking forward to a robust discussion and sharing of knowledge on the current state of DAS and small cells."
The Case Studies in Small Cells and DAS panel will take place between 4:15-5:15PM eastern, June 25, 2015 at the Westin Dulles, 2520 Wasser Terrace, Herndon, VA 20171.
Panel Session Description:
DAS and small cell systems have been the subject of a lot of talk. But what do they look like in the field? This session will provide an inside look into the challenges and opportunities of deploying DAS and small cells. Experts will describe specific deployments and offer their insights into what makes for technical success. What informed their decisions on the technology they chose? What made these systems significant?
More information and registration: http://www.aglmediagroup.com/aglevents/agl-conference-washington-dc/
About InSite Wireless Group, LLC
InSite Wireless Group, LLC develops, owns, operates and manages communications wireless infrastructure facilities primarily for the wireless and broadcast industries. InSite's distributed antenna system (DAS) and small cells division specializes in the design, installation, operation, and maintenance of shared wireless infrastructure solutions that enhance the quality and capacity of wireless voice and data services in public facilities and complex environments. InSite has developed and currently operates more than 22 projects across the United States in convention centers, casinos, airports, sports stadiums, and transit systems like the Boston MBTA Subway and the Los Angeles County Metro. InSite's tower division is one of the largest privately owned U.S. tower companies and develops, manages, owns, and operates more than 1,200 telecommunications towers and sites for wireless carriers across the United States, Puerto Rico, the U.S. Virgin Islands, and Canada. InSite also owns a controlling interest in Telecom Lease Advisors (TLA), one of the leading land-under-cell-tower acquisition companies in the United States. More information on InSite's business can be found at http://www.insitewireless.com.