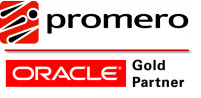 ZohoCRM with more than 13 millions will have access to best in class hosted call center software.
Pompano Beach, Florida (PRWEB) June 25, 2015
ZohoCRM a leading cloud hosting provider of customer relationship management software approved the phone bridge integration with Oracle Contact Center Anywhere hosted by Promero.
CRM or customer relationship management software is a core application to businesses of any size. In the past, business owners were limited in terms of software applications, high costs and deployment options. With Promero's cloud software and Zoho CRM bundled solution, business owners can access the platform anywhere at any time and have 100% of their customer's historical records at their fingertips. Combined with Oracle Contact Center Anywhere, users can 'click to dial' directly from their customer's account screens in Zoho CRM, customer support, attach notes, schedule call backs, send proposals , check inventories, issue invoices and much more. Zoho CRM is one of the most comprehensive CRM packages available for the most affordable service that is paid monthly, not annually.
"Zoho is seeing a huge increase in demand for integrated CRM and telephony - which is why we developed a robust integration API and strategy to partner with the best of breed partners in the industry. We are very pleased to be working with Promero" Ian Wenig, VP Business Development for Zoho.
"Over the past 14 years, Promero has resold more than a dozen CRM solutions including some of the most widely known brands, "stated President Gregg Troyanowski. "Zoho CRM meets every feature requirement for every customer that we've encountered at an attractive price point. Promero is pleased to partner with the visionary team of Zoho. Promero's hosted Contact Center Anywhere and Zoho CRM offer a complete solution at a very affordable price point."
About Zoho CRM
Zoho is a comprehensive suite of online productivity, collaboration and business applications for businesses of all sizes. Over 13 million users rely on Zoho apps. Zoho's productivity and collaboration applications include Email Hosting, Document Management, Office Suite, Project Management and more alongside a host of business applications ranging from CRM and Campaign Management to Customer Support, Accounting and more. These applications are offered directly via Zoho.com or through hundreds of partners in the Zoho Alliance Partner Program. For more information about Zoho, please visit http://www.zoho.com/.
Zoho is a division of Zoho Corp., a privately-held and profitable company. With U.S. headquarters in Pleasanton, CA and offices in Austin, Chennai, London, Tokyo and Beijing, Zoho Corp. serves the technology needs of millions of customers worldwide. For more information about Zoho Corp., please visit http://www.zohocorp.com/.
About Promero
Founded in 2001, Promero is a leading business consultant and software provider of contact center solutions. Together with its partners, Promero provides innovative technology, strength, stability, comprehensive consultation, implementation and support. Promero is a Worldwide Oracle Gold Partner for Siebel CRM and Contact Center Anywhere, Aspect UIP, Salesforce AppExchange Partner, Five9, Interactive Intelligence, Pipkins Vantage Point, RiverStar CE Suite, Verizon Worldwide Partner and Peak10 data center services. Visit Promero's website at http://www.promero.com/zohocrm.asp. Promero headquarters is located in Pompano, Florida. Telephone: 954-935-8800. Toll free 888-204-0822.