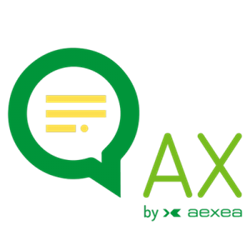 (PRWEB) June 26, 2015
"AX-Semantics" was featured on NewsWatch as part of its monthly Biz Report, which takes a look at small, medium, and large businesses making an impact in their industry. Andrew Tropeano, the host of NewsWatch and business expert, conducted the business review and shared with viewers how this software creates data, content, production descriptions and more.
In a digital and Internet-based world, businesses must do two things simultaneously, create data for their website content, and product descriptions, then turn around and create text for those exact same items for readers to consume. Depending on the size or type of business, this can be quite a bit of work. Well, AX-Semantics is helping businesses out with this common problem.
The software platform from AX-Semantics takes data and creates fully written content. For example, if a business needed copy for a football game, the user plugs in the basic raw data and AX-Semantics will put together an article. Or another example, let's say a user has a website with a ton of products that need descriptions. They just need to feed the basic data that they have about the products and AX-Semantics will create all of the e-commerce descriptions they need.
Of course, there will always be a need for human writers, but there is so much that can be handled by software, enabling businesses to concentrate on the pieces that really matter. The software can even take your data and translate it into 11 different languages, allowing companies to expand internationally without having to pay translators. This highly accurate technology is saving businesses time and money every single day.
To learn more, visit http://www.ax-semantics.com today.
About NewsWatch
NewsWatch is a weekly 30-minute consumer oriented television show that airs on the Discovery Channel and ION Network. NewsWatch regularly features top technology products and services, mobile applications for iOS, Android, and Windows devices, unique and beautiful travel destinations around the world, health and medical tips, and entertainment interviews on the show. NewsWatch airs on the Discovery Channel at 7:00 – 7:30 AM ET/PT.
NewsWatch is located in the greater Washington, DC area and has been on air for over 25 years. For more information or to watch the most recent episode, visit http://newswatchtv.com/biz-report.html.