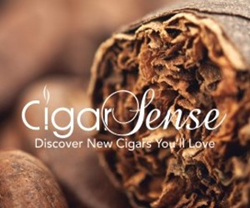 Cigar Sense does not sell ads, nor members' personal data, nor cigars. Rather than competing with retailers, the company partners with them to help drive more satisfied customers, and greater business.
(PRWEB) July 01, 2015
Cigar Sense Inc. is pleased to announce the launch of its Marketing Affiliate Program, a simple and lucrative feature principally designed for premium cigar retailers and digital publishers, but also easy to use in social media posts and emails.
The Program provides for Cigar Sense Inc. to pay commissions to Affiliates for each new paying Member they refer. The package includes free unlimited access to all the Cigar Sense features, allowing Affiliates to familiarize themselves with the service and better promote it. The company's member base is worldwide, consequently the Program is available globally, void wherever prohibited by local law. To join the Affiliate Program or for more information, please visit http://www.cigarsense.com/partners/.
Cigar Sense Inc., which launched its services to consumers just three months ago, has already built a track record in hitting a 92% satisfaction score of the cigars recommended to its Members. The company measures its performance primarily by how much Members like its recommended cigars. Members are both novice and longtime passionados who are seeking to expand their horizons while minimizing their risk of expensive disappointment and furthering their own understanding of what they like in a cigar. Being a completely member-supported business provides for independence in cigar evaluations. This is one of the key operating principles for Cigar Sense Inc.
###
About the Company:
Cigar Sense Inc. is a Silicon Valley based, lean agile start up focused on maximizing the premium cigar lovers experience. Established in 2014, the company offers an innovative advisory service : personalized expert advice on which premium cigars best suit a consumer's unique tastes.