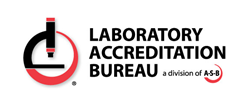 Fort Wayne, IN (PRWEB) June 26, 2015
Laboratory Accreditation Bureau (L-A-B), a division of Accreditation Services Bureau (A-S-B), is proud to announce that it has received full recognition by The NELAC Institute's National Environmental Field Activities Program to provide accreditation to Field Sampling and Measurement Organizations (FSMOs). This accreditation program is specifically designed for organizations engaged in environmental sampling and field measurement activities such as testing laboratories, engineering firms, environmental consulting organizations and government agencies. Upon receiving this final recognition, L-A-B has issued a nationally recognized scope of accreditation to an accredited FSMO and is currently accepting new applications.
The FSMO accreditation is based on L-A-B's assessment of an environmental organization's performance including their quality system, procedures, staff competence and reporting of sampling and testing performed on matrices such as water, soil, and air. The FSMO requirements specifically address challenges and circumstances unique to organizations that perform fieldwork.
Accreditation Services Bureau (A-S-B) is a nationally and internationally recognized, nongovernmental, independent, limited liability company. A-S-B operates a voluntary accreditation division (L-A-B) to accredit calibration and testing laboratories as well as field sampling and measurement organizations.
L-A-B is utilized by regulators and specifiers for the delivery of ISO/IEC 17025 accreditation in conjunction with sector specific/regulatory requirements.