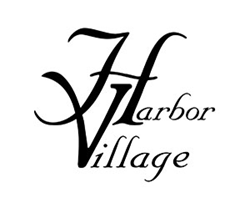 If you have information garnered from your own personal experiences that you want to share, feel free to send us an email, or connect to us on our social media platform
Miami, FL (PRWEB) June 25, 2015
Harbor Village Detox is seeking to connect with local South Florida community leaders, spokespersons, and recovered drug and alcohol addicts to weigh in on trending addiction events influencing the South Florida area, especially in Broward and Dade county. Harbor Village Detox is a drug and alcohol detoxification facility which covers trending addiction and recovery news daily on their blog. The facility asserts establishing a firm community presence is essential to help spread awareness about addiction. Harbor Village Detox aims to allay the stigma of drug and alcohol addiction treatment and invites those who have recovered, or who are currently in recovery to reach out and share their personal stories, to be included in a project promoting drug and alcohol addiction treatment. The center wants to collect addiction and recovery stories for compilation in a project slated for July 2015.
The facility currently reports on trending substance abuse news and connects its website visitors to resources where they can seek affordable addiction care in Florida. Reaching out for active participants, Harbor Village detox hopes to foster intimate bonds within the South Florida community to encourage recovery in areas where untreated drug and alcohol use disorders are common.
An associate comments, "We really want to become more involved in our local community as a means of support and a source of viable information. For example, as the rise of flakka continues to plague Broward County, we want our local communities to remember that we can provide insight and resources to help connect those suffering from untreated drug use disorders with useful solutions.
"Aside from being a drug and alcohol addiction treatment center, we want to be available to respond in the capacity of offering those in need community support. If you've been personally touched by the disease of addiction, we want to hear about it. If you have information garnered from your own personal experiences that you want to share, feel free to send us an email, or connect to us on our social media platforms.
"Only through the power of a mutual conversation between professionals and the public will the negative stigma surrounding addiction be allayed. If you can, play a direct part in that conversation with us. And maybe together we can make the impact that we're clamoring our local government to make."
To participate in their community outreach program, email jpulveradell(at)harborvillagedetox(dot)com.
The Florida drug and alcohol rehab facility accepts patients from the entire state of Florida, in addition to the entire U.S. Espousing traditional medically assisted drug treatment and holistic healing, Harbor Village Detox helps its clients recover throughout all spectrums of health including physical, mental, and emotional. The Miami-Dade Drug Rehab can be reached on Twitter and Facebook. The facility provides clients with pain-free detoxification and counseling as early as admittance. In addition to 24 hour medical monitoring, clients benefit from extensive life coaching services, helping to solidify their commitment to sobriety and goal setting for the future.
For information about getting the pinnacle of drug and alcohol addiction treatment in Florida call (855)767-8285 or visit harborvillageflorida.com.