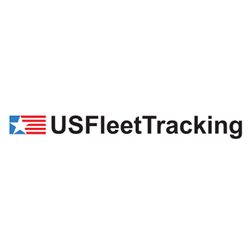 There are so many ways that GPS tracking can help fleets with summertime maintenance.
Oklahoma City, Oklahoma (PRWEB) July 01, 2015
It's definitely summer when the air is hot and the sun is shining brighter. With every changing season, it's always a good idea for a fleet to have a checklist of things to prepare the vehicles just to maintain their functionality. There are so many ways that GPS tracking can help fleets with summertime maintenance for the inside and outside of the company vehicles, but before getting into that, US Fleet Tracking will provide this compiled maintenance checklist for you to follow this summer.
1.) Clean company trucks: Fleet vehicles do a lot of driving, everywhere. After all the dirty rain from spring time, it may be a good idea to give the trucks' undercarriages a squeaky clean wash. In addition, consider washing and waxing the outside of the vehicles for protection.
2.) Check wiper blades: The stormy season could have caused some wear and tear on those wiper blades. Inspect them for damage and replace when necessary.
3.) Change brake pads: If the brakes start squeaking or a metal scrapping sound is heard, then it's imperative to replace brake pads soon. Damage to the rotor will cost much more.
4.) Do tire checks: Rotate tires if it has been a while since the last rotation. Check air pressure, tire tread and any signs of damage such as nails sticking in. Replace tires if necessary.
5.) Replacing the filters: Oil filters keep oil deposits from reaching critical engine parts. Air filters prevent harmful debris, dirt and contaminants from entering the engine. Cabin filters also prevent dust, pollen, dirt and other pollutants from entering the fleet vehicles. Needless to say, they're all important and need to be replaced if dirty.
6.) Change the fluids: Coolant, radiator, power steering, brake, transmission and windshield washer fluids are all important. They get dirty over time which can cause break downs if not replaced.
7.) Check hoses and belts: Hoses make sure all the fluids run through the vehicle as they should. Check for damage and replace if needed. Belts like the timing belt should be checked for wear and tear to prevent breakdowns later.
8.) Check the battery: Summertime heat can be a killer for your fleet vehicles. Make sure you remember to check the battery every once in a while to make sure the battery tests good and that there is no corrosion on the outside terminals.
Whew! Between the list of what to do for the outside of company vehicles and what to maintain on the inside, it can be quite an exhausting task. If managers are still trying to keep track of all these summertime maintenance routines manually, they're doing it the hard way. All of this maintenance can be easy to remember with GPS tracking devices. With GPS tracking software, there are maintenance alerting features which can allow managers to enter in any type of maintenance reminder based on mileage, run time hours or set dates. GPS tracking automated reminders can include even more than just maintenance to make a fleet manager's job more efficient.
To view our GPS tracker selection, please click here.