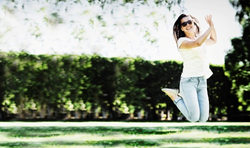 "Incentives act as a trigger that motivates employees to change behavior"
Princeton, NJ (PRWEB) July 07, 2015
Healthcare costs are rising faster than inflation. Annual healthcare expenditures are quickly becoming the principal outlay for companies. Over the past eight years, costs have risen over 40 percent for the average family of four. During the well-attended webinar event, participants learned several innovative program techniques to increase wellness program engagement, stabilize participation and apply the "right" incentives that will drive sustainable change.
David Lenihan of Healthper, Inc., noted, "We must shift the way we think about healthcare. We must continue to manage rising medical costs, but need to refocus our strategy on productivity cost. Productivity cost is not just about physical health, it's about total population wellbeing." Additionally, Lenihan explained that wellness must start at the top of the figurative food chain. When a program is introduced into a population, senior management must support and commit to endorsing the program for it to be successful.
"Incentives act as a trigger that motivate employees to change behavior," stated Chuck Christianson of Connexions Loyalty. Utilizing tangible incentives increases program participation because employees connect their actions with memorable rewards. And, tangible incentives are particularly effective in motivating employees who are not yet participating in a wellness program. According to Connexions' research, 88 percent of non-participants say tangible incentives would increase their interest in participating in a wellness program. A well-designed program can be the determining factor between a healthy, productive, present workforce and an unhealthy, disengaged organization.
To receive a pdf of the slides presented in the webinar, you may contact us at contact(at)healthper(dot)com or visit http://www.healthper.com.
About Healthper
Many health and wellness companies sell "one-size-fits-all" solutions. Healthper is different. We drive maximum engagement by designing branded programs tailored to your company's unique culture and singular aspirations. Partnering with clients like you, we design workplace initiatives targeting the health concerns of the different groups and sub-populations that define your distinct workforce. It's maximum engagement through targeted wellness. And it's why we are your wellness architects. We Drive Maximum Engagement. Visit us at the new, revised http://www.healthper.com
About Connexions Loyalty
Connexions Loyalty is a leading global full-service provider of loyalty program management and solutions, rewards fulfillment and card benefits. We have over 30 years of experience helping the world's top brands motivate, reward and retain their customers, employees and partners. With a best-in-class rewards portfolio that includes top-brand merchandise, gift cards and travel rewards, our loyalty programs are available to more than 200 million people in North America, South America, Africa and Asia. Connexions Loyalty, an Affinion Group company, employs 800 talented team members with offices in the United States, Brazil and Singapore. For more information, visit http://www.cxloyalty.com.