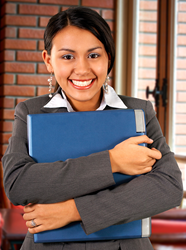 "We are honored for our MSW program to now be approved by CalSWEC, especially because service to children, youth, and families has long been a focus of our social work curriculum" - Mike Schroder, CSUSM Dean of Extended Learning
San Marcos, CA (PRWEB) June 25, 2015
Students entering the Master's of Social Work (MSW) program at Cal State University San Marcos are now eligible to apply for grants from the Title IV-E Stipend Program of the California Social Work Education Center (CalSWEC). This program offers generous support for graduate social work students who plan to work in public child welfare services. Each student receives a total grant of $37,000 ($18,500 for each of two years) and upon graduation works for two years in county child welfare services. These grants support not only the training and education of the recipients but also the state's future, by ensuring that excellent social services are available to children.
Housed at the Berkeley School of Social Welfare, CalSWEC was created in 1990 as a joint effort from social work educators and practitioners hoping to create a well-prepared workforce to serve California's diverse population. With 21 participating universities, the Title IV-E Stipend Program is the country's largest consortium of schools of social work and public service agencies focused on child welfare. In addition to providing financial support for students, CalSWEC works directly with schools to provide support and guidance for a specialized public child welfare curriculum.
Students committed to service in public child welfare who have been admitted to the CSUSM MSW program can apply for the CalSWEC program. A committee made up of CSUSM faculty and administrators as well as agency representatives from county child welfare services awards the grants. For the 2015-16 academic year, eight students have received Title IV-E grants.
"We are honored for our MSW program to now be approved by CalSWEC, especially because service to children, youth, and families has long been a focus of our social work curriculum," says Mike Schroder, Dean of Extended Learning at CSUSM. "The goal of the CSUSM MSW degree is to develop effective, ethical, and culturally competent professionals who can work directly with the diverse populations in the San Diego region, including indigenous and native populations as well as displaced peoples. Our program is a natural fit with CalSWEC."
The degree requires the completion of 60 graduate units, which include classes as well as internships that take students into the field for 16 hours per week in their first year and 20 hours per week in their second. Taken full-time, the MSW program is designed to be completed in two years. Rolling admissions means that there is no application deadline, but prospective students are encouraged to apply now for Fall 2016. To learn more or to apply, please call CSUSM Extended Learning at 760-750-4020, or visit http://www.csusm.edu/socialwork/.
ABOUT CSUSM EXTENDED LEARNING
As the academic outreach arm of Cal State San Marcos, Extended Learning is a leading provider of professional and continuing education in North San Diego and Southwest Riverside Counties. Offering degree programs, such as a specialized accelerated MBA degree, as well as both academic credit and noncredit professional enrichment courses, Extended Learning helps individuals and organizations achieve their educational and training goals. For more information about Extended Learning at CSUSM please visit http://www.csusm.edu/el/.