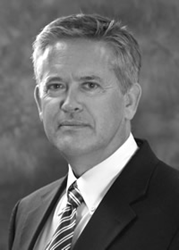 The focus of the H&H blog is to assist with practical advice on how these laws apply to actual company operations.
DENVER, CO (PRWEB) June 25, 2015
Holland & Hart today announced the launch of the Export Controls Blog, authored by experienced attorneys within the firm's International Trade team. The blog will provide practical insight for companies engaged in all manner of international commerce, to include transnational trade in goods, services, and technology. The blog can be found at http://www.exportshh.com.
"Our globalized economy means that supply and sales channels are increasingly international," said Trip Mackintosh, Senior Partner in the Holland & Hart Export Control/Trade Sanctions practice. "Export controls are a fundamental set of restrictions that apply to these sales and supply channels. They are designed to address weapons proliferation and other important national security concerns. The focus of the H&H blog is to assist with practical advice on how these laws apply to actual company operations."
Understanding how these laws impact a company's international business flow is central to the development of compliance programs and a company's ability to take quick and appropriate measures in the event of non-compliance, according to Steven Pelak, Holland & Hart Partner and former Principal Deputy Chief and Acting Chief, Counterespionage Section, National Security Division of the Department of Justice. "The last decade has seen a marked shift in enforcement from the U.S. and allied governments, with potentially large penalties for violations," said Mr. Pelak. "Quick and accurate information is key to compliance."
An international leader in export control/trade sanctions defense and compliance, Holland & Hart's export controls team draws on the sophisticated experience of practitioners with substantial government and private practice backgrounds. Content contributors from the Holland & Hart team include Gwen Green, Of Counsel, in the Holland & Hart Washington, D.C. office, who has significant experience assisting U.S. and non-U.S. companies with compliance challenges in multiple industry sectors.
Recent posts at http://www.exportshh.com include:

U.S. Formally Removes Cuba from List of State Sponsors of Terrorism
Export Control Reform Marches On: DDTC and BIS Publish Proposed Rules to Harmonize Key Definitions in the ITAR and EAR; and
Open for Business: State Issues Final Rule to Allow Defense Exports to Fiji
The Holland & Hart Export Control/Trade Sanctions practice is internationally recognized for its compliance counseling and investigative and defense experience. The team is balanced with former U.S. government prosecutors and attorneys who have worked for decades in the private sector. Practical advice and discretion in the management of compliance problems are the hallmark of this practice group. They are experienced in all facets of export controls, from dual-use to munitions, as well as the need for integrated compliance solutions that address related areas of trade sanctions, anti-corruption, anti-boycott, and money laundering.
About Holland & Hart
Holland & Hart has close to 500 lawyers from 15 offices across the mountain west, including Denver, Salt Lake City, Boise, and Las Vegas, and in Washington, D.C. The firm competes nationally by leveraging its model of highly sophisticated practitioners who deliver innovative, cost-effective services to regional, national, and international clients of all sizes. Recognized as an international leader in export controls and compliance, Holland & Hart's export controls practice group is supported by a nationally recognized litigation department, prepared to assist with large and complex enforcement actions. From straightforward compliance concerns for consumer products companies and agribusinesses to complex resolutions with the U.S. Departments of State, Commerce, Treasury, and Justice, Holland & Hart helps clients worldwide respond to export controls, international trade compliance, and anti-corruption compliance challenges, investigations, licensing issues, and enforcement actions. For more information, visit http://www.hollandhart.com.