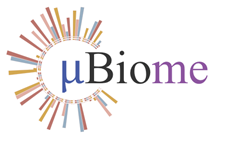 "The uBiome Studies Portal will help research go faster and allow our community to have a real impact on causes they deeply care about." --Jessica Richman
San Francisco, CA (PRWEB) June 25, 2015
uBiome, Inc. has announced the launch of the uBiome Studies Portal to support citizen science opportunities in microbiome research, on a wide range of topics including aging, autoimmune disease, and probiotics.
uBiome is a microbiome sequencing service that made history with a record-breaking campaign to sequence the human microbiome. Raising over $350,000 from over 2,500 participants in 2013, the biotech startup sparked the era of microbiome-based personalized medicine -- engaging with the public to provide easily accessible information about their own bodies using the latest in high-throughput DNA sequencing technology.
In response to overwhelming interest from people who want to explore questions about the microbiome, uBiome launched their new Studies Portal. Researchers and citizen scientists with an interest in the microbiome can suggest a study and uBiome will aim to announce a new study every week. Results of the studies will be published in scientific journals and on the uBiome blog.
Citizen science, which is the collaboration between professional scientists and members of the public, allows rapid collaboration on large-scale research questions and translation of the results to practice. According to Jessica Richman, CEO and co-founder of uBiome, "We are excited to announce this new opportunity for citizen scientists to participate in developing new microbiome studies. The uBiome Studies Portal will help research go faster and allow our community to have a real impact on causes they deeply care about."
Participants can join a study by supplying a sample of their microbiome using uBiome's self- sampling kit, which uses a swab and takes less than 2 minutes. Once the sample is received, uBiome will identify the bacteria using cutting-edge, next generation DNA sequencing technology. uBiome will offer discounted kits to anyone who participates in a study, and sometimes free kits for studies where uBiome is working with a research partner.
For example, people with inflammatory bowel disease can join a free uBiome IBD study to help understand the role of the gut microbiome in this disease. In one such study, participants provide medical records from their GI doctors to create a single, aggregated medical record that can be securely accessed. Results from the study will be used to advance IBD research.
Scientific research in the 21st century has seen great strides in collaborative practices, with professional scientists and amateurs working together on large-scale research questions. According to Jessica Richman, "We want to make the science available to everyone. Now, anyone can suggest a microbiome study through the uBiome Studies Portal."
To participate in a study by contributing your microbiome, help organize a study, or spread the word and watch findings as they come out, visit http://ubiome.com/pages/allstudies
uBiome provides current research participants with a catalog of their own microbes; detailing the microbial composition of each sample, what is known about each type of microbe, and the latest scientific research on the role of the microbiome in health, diet, and lifestyle. uBiome aims to empower participants to manage their microbiomes to improve their health. By joining uBiome, citizen scientists can suggest studies, explore their own microbiome, and be partners in the process of scientific discovery.
If you would like more information about this topic, or to schedule an interview, call uBiome at +1 415-691-7291 or email alexandra(at)ubiome(dot)com