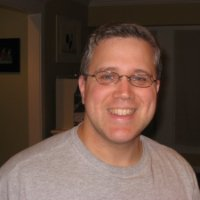 Chicago, IL (PRWEB) June 25, 2015
Financial Poise is pleased to announce that "The Investor's Guide to Alternative Assets: The JOBS Act, "accredited" investing, and You," by Financial Poise Founder and Chairman Jonathan Friedland, was recently ranked as the best book about Crowdfunding by CrowdfundingBeat
"The Investor's Guide to Alternative Assets: The JOBS Act, "accredited" investing, and You" provides a thorough, objective, and plain English introduction to investing in alternative assets.
Chapters include overviews of angel investing and venture capital, private equity, hedge funds, and so-called "hard assets." Other topics discussed include the JOBS Act itself; "alternative mutual funds," crowdfunding, and a host of others that will arm you with the information you need in order to make educated investment decisions.
Financial Poise provides unbiased news, continuing education, and intelligence to private business owners, executives, investors, and their trusted advisors. For more information and to read free interesting articles go to [http://www.financialpoise.com
Financial Poise was founded by Jonathan Friedland in 2010. Friedland practices law at Chicago-based Levenfeld Pearlstein.