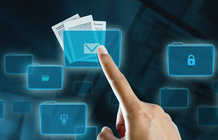 RImanager is a fully-fledged RIMS application, providing compliance through its regulatory submission capabilities as well as work and process efficiency through a whole set of business supporting functionality
Munich/Ottobrunn, Germany (PRWEB UK) 29 June 2015
EXTEDO, a key eRegulatory Affairs solutions provider for life sciences firms, today announced a strategic partnership with WERUM IT SOLUTIONS, a leading vendor of Manufacturing Execution Systems (MES) for the pharma and biotech industries, for launching a Regulatory Information Management System (RIMS).
In response to increasing regulatory requirements such as ISO IDMP and eCTD 4.0 (RPS), EXTEDO and WERUM IT SOLUTIONS have joined forces to provide a solution that bridges the business processes gap between manufacturing and regulatory departments. The solution is based upon WERUMS market leading PAS-X technology platform, and has successfully being implemented at a first reference customer.
"The new solution is a fully-fledged RIMS application, providing compliance through its regulatory submission capabilities as well as work and process efficiency through a whole set of business supporting functionality", said Matthias Köhler, Senior Head of Strategic Program Management, WERUM IT SOLUTIONS. "Through its modular implementation on our PAS-X platform it provides mature access control, workflow and integration capabilities. Our partnership with EXTEDO allows us to expand our product and services portfolio."
"The partnership between WERUM IT SOLUTIONS and EXTEDO is a perfect match. Where WERUM provides an enterprise proven technology platform and strong software development capabilities, EXTEDO delivers in-depth regulatory know-how and product management skills in the area of submission management and pharmacovigilance processes", said Maximilian Munte, Managing Director of EXTEDO. "This way we complement our product offering with Activity Planning & Tracking and Registration Management for the global top 500 pharma organizations. EXTEDO resells the joint solution and provides services including training, installation, configuration, validation, first and second level support as well as regulatory business consulting".
The solution provides added customer value in optimization of cross-departmental management of regulatory relevant business processes and data. It fulfills all submission requirements of current ISO IDMP and eCTD implementation guidelines. RImanager, implemented in its entire scope, offers a fully integrated regulatory information management system.
About WERUM IT SOLUTIONS
Werum IT Solutions is the world's leading supplier of manufacturing execution systems (MES) and manufacturing IT solutions for the pharmaceutical and biopharmaceutical industries. Its out-of-the-box PAS-X software product is run by 17 of the world's top 30 pharmaceutical and biotech companies. Werum's manufacturing IT solutions help pharma manufacturers to increase efficiency, improve productivity, and meet regulatory requirements. Founded in 1969, the IT company employs about 420 people at its headquarters in Lüneburg, Germany, and at ten other locations in Europe, America and Asia.
Werum is part of Medipak Systems, the Pharma Systems business area of the international Körber technology group. Körber unites worldwide nearly 12,000 professionals in industry-leading companies, achieving annual earnings of more than 2.3 billion Euros.
For more information take a look at http://www.werum.com.
About EXTEDO
EXTEDO is the key software and service solutions provider in the field of Regulatory Information Management (RIM). EXTEDO's focus is on optimizing clients' eRegulatory business processes. The company's enabling technology, the EXTEDOsuite, is unique in that it covers the complete regulatory landscape including: product registration planning & tracking (IDMP), submission publishing & lifecycle management, pharmacovigilance management and document management. Today, EXTEDO serves over 700 customers in 60 countries, including the EMA and more than 25 regulatory authorities worldwide.
For more information please visit http://www.extedo.com