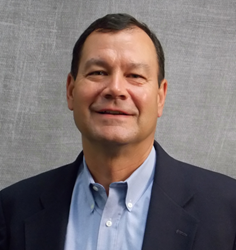 Appleton, Wis. (PRWEB) June 26, 2015
Creative Group, Inc., a performance improvement company, today announced that effective immediately, John Udelhofen will become the company's senior vice president, financial services.
"John's entrepreneurial spirit and expertise in building companies will further fuel our ongoing growth," said Janet Traphagen, Creative Group president.
Udelhofen will lead the finance and business operations of the company. "I look forward to developing and implementing business systems that will allow Creative Group to maximize its growth and focus on its CreativeCollection individual performance recognition products," he said. CreativeCollection offers a range of individual recognition solutions designed to align employees, sales force and customer behavior with desired results.
About John Udelhofen
Udelhofen was previously the chief financial officer at Equivoice and formerly a partner at Blue Stone International, LLC and Laurus Technologies, Inc. Udelhofen's financial and business skills, along with his entrepreneurial drive, helped grow these businesses dramatically. Udelhofen received an MBA from Lake Forest Graduate School of Management, a BBA in accounting from Loyola University of Chicago, and a BGS in computer science from Roosevelt University of Chicago. Udelhofen lectures at University of Illinois – Chicago in the strategic planning program for small businesses and teaches business at College of DuPage. He has also taught at Aurora University, and had been an adjunct faculty member at DeVry and Northwestern University.
About Creative Group
Creative Group, Inc., a Direct Travel company, is a full-service performance improvement company focused on meeting and event management, group incentive travel and individual recognition solutions. The company's offerings comprise performance strategies, including employee recognition, sales incentives and customer loyalty; travel procurement; event branding and marketing; meeting logistics and program execution; development of success metrics; and strategic meeting management strategies. It serves clients in financial services, healthcare, insurance, manufacturing, retail, technology and more.
An industry leader, Creative Group has been named one of MeetingsNet's top 25 U.S. Meeting and Incentive Companies each year since its inception in 2007.
Employing nearly 150 people, the company is headquartered in Appleton, Wisconsin, and has a large office in the Chicago suburb of Buffalo Grove, Illinois. Additionally, satellite offices are located in Detroit and Los Angeles.
###
CreativeCollection is a trademark of Creative Group, Inc.