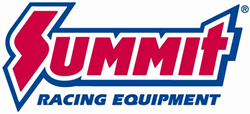 Tallmadge, OH (PRWEB) July 02, 2015
An oversized wheel and tire package can compromise street-cruising comfort--Belltech Street Performance Shock Kits solve that problem by maintaining a smooth, yet firm ride. The shocks have exceptional low-speed compression characteristics, which limit vehicle pitch and roll. These means enhanced driver confidence, control, and comfort.
Belltech's Street Performance Shocks have a twin-tube design, using oversized housings and PTFE-coated bushings and piston seals to limit friction and extend the shocks' service life. Depending on the application, the shocks retain the vehicle's stock ride height while significantly improving handling performance.
The kits are available for many 1967-2013 Chevy/GMC, Ford, Dodge/Ram, Toyota, and Nissan trucks and SUVs. The kits include four Belltech Street Performance shock absorbers.
Summit Racing Equipment
http://www.SummitRacing.com
1-800-230-3030