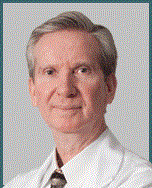 Dr. Allen is now providing nerve conduction studies, E.M.G's and other diagnostic evaluations, and comprehensive neurological consultations for Alzheimer's, concussions, and mild traumatic brain injuries (MTBI)
La Mirada, CA (PRWEB) June 26, 2015
Healthpointe is proud to announce the addition of Dr. Aaron R. Allen, M.D., to their neurology department in Temecula. For patients experiencing the signs and symptoms of neurological diseases and disorders, Dr. Allen is now providing nerve conduction studies, E.M.G's and other diagnostic evaluations, and comprehensive neurological consultations for Alzheimer's, concussions, and mild traumatic brain injuries (MTBI).
Dr. Allen received his Bachelor of Arts degree in physics from the University of California at Berkeley and his Medical degree from the University of Southern California. In addition, he has a Master's degree in psychology. His post-graduate medical training was in neurology at the Los Angeles County/University of Southern California Medical Center. Immediately following this he was involved in research and teaching at UC Irvine in the department of neurology.
During his years in clinical practice Dr. Allen has managed a wide variety of neurological disorders, as well as being involved in the medical legal arena. In recent years he has focused on the evaluation and management of injured workers (occupational medicine).
In addition, Dr. Allen has maintained a keen interest in medical ethics and has chaired on hospital ethics committees. He has also served as president of the Orange County Neurological Society. He is a fellow of the American Academy of Neurology, Royal Society of Medicine, American College of Forensic Examiners, and American Academy of Disability Evaluating Physicians.
Dr. Allen is committed to giving his patients optimal care that requires not only current medical knowledge, but compassion and understanding. To learn more about Dr. Allen, call (888) 824-5580 or visit healthpointe.net.
About Healthpointe:
Healthpointe is a leading multidisciplinary healthcare organization offering a full range of medical services in practice locations throughout Southern California (Los Angeles county, Orange county, San Bernardino county and Riverside county). Healthpointe has locations situated in over 10 cities in Southern California including Temecula, which is conveniently located near Murrieta, Fallbrook, Wildomar, Canyon Lake, and Sun City. As a highly regarded musculoskeletal group, we have a personal investment in the highest level of service, and we are proud of our record of excellence over the last four decades with private patients, injured workers, urgent care, personal injuries, and professional and non-professional athletes. Leading our organization is a dynamic team of healthcare professionals who continually strive to be at the forefront of medical innovation and healthcare service delivery. For more information, a complete list of services, and Healthpointe locations, visit healthpointe.net.