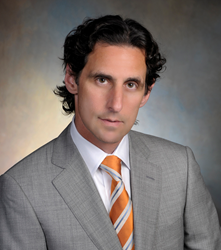 New Providence, NJ (PRWEB) June 25, 2015
Jeffery LeBenger, MD, FACS was honored as a Healthcare Hero on Tuesday, June 23, by NJBIZ at a breakfast ceremony in Somerset. The program honors the best people and organizations that are making a significant impact on the quality of health care in New Jersey.
This is yet another honor received by LeBenger, who is Chairman of the Board and Chief Executive Officer of Summit Medical Group, PA and Summit Health Management, LLC. He received the MDx Medical, Inc. "Patients Choice" award and is featured in the New Jersey Family "NJ's Favorite Kids' Docs" listing. He has been recognized as a New Jersey Monthly "Top Doctor" for the last four years and was 16th on the 2015 NJBIZ "Power 100" list and number 8 on the 2014 and 2015 "Power 50 in Health Care" lists. He has also been nominated for the EY Entrepreneur of the Year award for the past two years. He was most recently honored by the Summit Medical Group Foundation at its 2015 Gala.
LeBenger has led the transition of the Summit Medical Group from a small medical practice to an integrated health care delivery system in which more than 1.2 million annual patient visits are handled by more than 550 doctors, in 70 locations. Last year, the expansion of the Summit Medical Group continued with the opening of a 50,000-square-foot facility in Livingston and in April with the opening of a 100,000-square-foot, four-story building, at 140 Park Avenue in the Green at Florham Park.
This year, under LeBenger's leadership, Summit Medical Group and MD Anderson Cancer Center developed a new outpatient cancer center in Berkeley Heights, the first of its kind between a world-class cancer center and a physician-owned multispecialty medical group. This arrangement will allow patients to continue to be cared for by their Summit Medical Group physicians while having access to MD Anderson's treatment protocols.
LeBenger is also Chairman of the Board of the Summit Medical Group Foundation, a non-profit 501 (c)(3) foundation designed to enrich community members through health promotion, medical research and medical education. One of its programs "Next Generation Careers in Medicine" reaches out to students from area high schools to inspire them to become the next generation of medical professionals. The next undertaking of the foundation will be to encourage SMG specialists be volunteers in a program designed to provide medical care to underserved communities.
Dr. LeBenger earned his medical degree from New York Medical College. He completed two residencies at Mount Sinai Medical Center in facial plastic and reconstructive surgery, and in otolaryngology, head and neck surgery, respectively. He is board certified in otolaryngology, head and neck surgery, and facial plastic and reconstructive surgery.
Find out more about Dr. LeBenger, who continues to accept new patients, at the Summit Medical Group website. http://www.summitmedicalgroup.com/doctor/jlebenger/