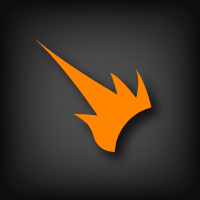 Licensing SlamEngine under the Apache 2 license ensures all developers everywhere can leverage this technology to build next-generation analytical functionality, regardless of the kind of application they are developing
Boulder, CO (PRWEB) June 30, 2015
SlamData today announced that the open source company is relicensing SlamEngine, its next-generation NoSQL analytics engine, under terms of the Apache 2 License. Previously, SlamData had made SlamEngine available only under the Affero GNU Public License 3.0, which limited its use to free software projects.
SlamData is the commercial developer behind the open source project of the same name, which provides analytics and reporting for modern NoSQL databases like MongoDB. Built on a formal generalization of 40-year old relational algebra called MRA ("Murray"), SlamData's technology allows effortless manipulation and aggregation of NoSQL data. NoSQL data is often heavily nested, denormalized, and heterogeneous, and cannot be usefully stored or analyzed by legacy RDBMS technologies.
SlamData's high-level GUI, now in version 2.0, provides a graphical interface to perform visual data exploration, ad hoc queries, and reporting. The GUI leverages SlamEngine to provide first-class NoSQL analytical functionality across modern NoSQL databases.
Commercial interest in the SlamEngine library has grown in recent months from vendors of NoSQL databases, BI tools, and analytical applications. SlamEngine enables complex data processing pipelines, aggregations, and refinements of NoSQL data. Unlike other attempts at solving this problem, which rely on client-side processing to execute most queries, SlamEngine's advanced, multi-stage, optimizing compiler technology allows maximum pushdown of data processing into the database, using its native APIs. This technology allows SlamEngine to scale to the large, distributed data sets that NoSQL databases are known for.
SlamData CTO John A. De Goes, explained the impetus for the change in licensing: "I'm a big fan of the GPL family of licenses, which ensure that free software remains free. While we will continue using the AGPL for the SlamData application, SlamEngine was built to be used by other applications. In the coming era of native NoSQL analytics, we view SlamEngine as the foundation of NoSQL analytics across all data sources, and we want the technology to flourish. Licensing SlamEngine under the Apache 2 license ensures all developers everywhere can leverage this technology to build next-generation analytical functionality, regardless of the kind of application they are developing."
Since its release in October of last year, the number of users of the open source SlamData project has grown rapidly into the thousands, including many Fortune 500 companies. SlamData is quickly becoming the de facto standard in data exploration, accessibility, and analytics across NoSQL operational databases.