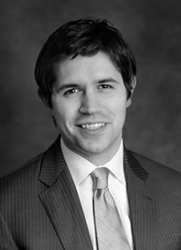 This is a very important topic and it is critical that impacted members of the public express their concerns to the State Department.
Washington, DC (PRWEB) June 26, 2015
Stagg Noonan LLP, a leading law firm in the area of U.S. export control laws, is hosting a special webinar event on "Responding to the State Department's Proposed ITAR Prior Approval Requirement for Public Domain Information."
This is a complimentary webinar that will take place on Wednesday, July 8, 2015 at 1:00pm EDT. Registration and further information is available at http://www.staggnoonan.com.
This complimentary webinar will discuss the proposed rule, the history of the ITAR's controls regarding public domain information, the ongoing and related lawsuit in Defense Distributed v. Department of State (U.S. District Court, Western District of Texas, Case No. 1:15-CV-00372) of whether the ITAR can impose a prepublication requirement, and strategies and arguments to raise in submitting public comments to the State Department.
Christopher B. Stagg from Stagg Noonan LLP will be the speaker for this special event. Mr. Stagg previously served at the Directorate of Defense Trade Controls (DDTC) from 2010 to 2013. At DDTC, Mr. Stagg was deeply involved with the ongoing revisions to the International Traffic in Arms Regulations (ITAR) under Export Control Reform. In particular, he was involved in writing regulations and responding to public comments.
Mr. Stagg will also discuss and answer questions over the recent proposed revisions to the ITAR, which would have a significant impact on information involving a far-reaching range of items. This includes items such as firearms, electronics, medical research, and other emerging technologies.
"This is a very important topic and it is critical that impacted members of the public express their concerns to the State Department – but it is equally important that these comments highlight the issues, inform the government as to the practical consequences, and identify unintended results," said Christopher Stagg, a partner at Stagg Noonan LLP and the speaker for this webinar.
"The initial reaction over this proposed rule has been in the context of regulating speech that concerns firearms. However, this is an issue that would affect many other types of individuals and industries, from electronics to emerging technologies with civilian applications," Stagg continued.
A copy of the State Department's proposed rule is available from the Federal Register at 80 Fed. Reg. 31,525 (June 3, 2015). Public comments are due by August 3, 2015.
About Stagg Noonan LLP
Stagg Noonan LLP provides a unique service to its clients as a leading law firm and thought leader on U.S. export control laws with extensive experience in the areas of the ITAR and the Export Administration Regulations (EAR).
The firm is founded by two former senior members of DDTC at the State Department who were responsible for administering, enforcing, and revising the ITAR. One of the firm's partners was a key drafter of the new U.S. Munitions List and another partner was an integral part of DDTC enforcement actions.
In addition to advising clients on export compliance matters, the firm counsels clients on strategic and sensitive issues, including the ongoing revisions under Export Control Reform, advocating client positions before the U.S. Government, handling sensitive commodity jurisdiction requests and resolving export enforcement investigations.
The firm serves clients located throughout the United States and internationally. Its clients include: defense prime contractors and subcontractors, aerospace companies, cybersecurity and intelligence related software companies, defense information publishers, and educational institutions.
Stagg Noonan LLP is a member of the National Defense Industrial Association (NDIA).