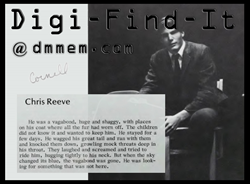 Just because someone went to high school in the previous millennium doesn't mean their memories have to stay there.
East Brunswick, NJ (PRWEB) June 25, 2015
Digital Media Memory (DMM), a division of Innovative Document Imaging (IDI), just launched their Digi-Find-It portal, a one-stop, online experience that allows alumni to recapture some of their most treasured memories. The portal serves as an online database, allowing alumni the ability to easily search and navigate through their school's history with the click of a touch. Finally, schools have truly entered the digital, information age as their yearbooks and other hallowed media and memories are both available and easily accessible online.
If you have not heard about DMM or IDI, they are the guys that digitized the U.S. Constitution, the Declaration of Independence, some midieval manuscripts, and various other important documents in historical archives. Preserving history is what they do, which is why they created the Digi-Find-It portal. "We were already doing this great work to preserve these integral monuments of history," says Marty Tannenbaum, President of IDI, "so we decided to use that same technology and that same precision and process and apply it to local communities, like schools, libraries, and small businesses."
"But then we realized that just preserving these histories, these memories, was not enough. We needed a way to be able to access all of this newly-restored material. That is when the Digi-Find-It portal was born."
Indeed, what is the point of having mountains of restored historical documents, whether they are yearbooks or old city records, unless there is a system for easily navigating through the information. This is just another example of when innovation and need shared the same space long enough for a new way to be born. Just because someone went to high school in the previous millennium doesn't mean their memories have to stay there. DMM has created a way for alumni to easily access their treasured and forgotten memories, and that way is the Digi-Find-It portal.
With this technology, the people at DMM have found a way to enhance relationships between schools and their communities. Through the use of creative enhancements, like yearbook digitization, DMM helps schools and alumni connect their past to the future.
The details on how all of this operates can be found at http://www.dmmem.com. Questions can be sent via the contact form on the website, or one can call toll-free 800-380-9050 or 732-613-7170.