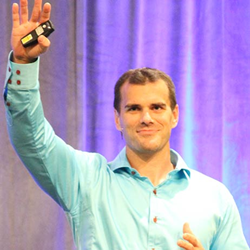 San Diego, CA (PRWEB) June 26, 2015
Audible, Inc., an Amazon.com, Inc. subsidiary today released the audio version of The Real Estate Wholesaling Bible: The Fastest, Easiest Way to Get Started in Real Estate Investing by Than Merrill.
In The Real Estate Wholesaling Bible, author Than Merrill teaches you a step-by-step process to wholesaling real estate. With an easy-to-follow plain language approach, Merrill explains how to find the best money making properties in any location and under all market conditions. This is the guide you have been looking for to make real money in real estate investing without ever having to swing a hammer or deal with tenant complaints.
The star of the hit A&E show Flip This House, Than Merrill is excited about the Audible launch. "By publishing this book on the Audible platform, you can listen to valuable real estate advice on your Kindle, iPhone, or Android, while driving, walking, or even relaxing in your home," explains Merrill.
Audible is the leading provider of premium digital spoken audio information and entertainment on the internet and has over 40,000 audio programs from more than 470 content providers.
Than Merrill is the founder of CT Homes, LLC and FortuneBuilders.com and one of the foremost real estate investors in the country. You can learn more about Than Merrill and how to download his new book at http://www.thanmerrill.com/media.
About Than Merrill & FortuneBuilders
FortuneBuilders Inc. is a premier real estate education company headquartered in San Diego, CA. FortuneBuilders educates and coaches real estate investors through its proven and systemized processes, and champion attitude. Learn more about FortuneBuilders at fortunebuilders.com and connect with Than Merrill at thanmerrill.com.