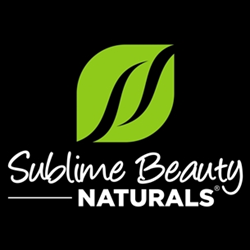 The Sublime Beauty NATURALS® motto is "Make Healthy Choices, Respect Your Body, Love Nature."
St. Petersburg, FL (PRWEB) June 26, 2015
Today Sublime Beauty NATURALS® is announced, a new company focusing on organic skin care and wellness products.
"More and more people demand organic and fresh products, free of preservatives, additives or fragrances," says Kathy Heshelow, founder of Sublime Beauty NATURALS®. "And more people are becoming aware of the power of holistic approaches to health, getting to the source of wellness."
The company starts rolling out products now and will continue throughout 2015.
U.S.D.A. Certified Organic oils and Essential oils, O.W.N. Certified facial care, organic skin care, all-natural soaps and Skin Brushes from sister company Sublime Beauty® are included in the product line.
The first product available is the U.S.D.A. Certified Organic Sesame Oil. Ideal for skincare, it was also designed for the powerful holistic practice of Oil Pulling.
"Our company motto: MAKE HEALTHY CHOICES, RESPECT YOUR BODY, LOVE NATURE," says Heshelow.