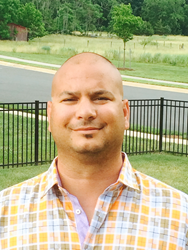 When you get the opportunity to add someone like Joshua to your team, you do what you have to do to make it happen.
Montreal, QC, June 29, (PRWEB) June 29, 2015
OPM Pros is pleased to welcome Joshua Nodell to its executive team.
"We've been on an impressive run," says Paresh Vadavia, OPM Pros Co-Founder and CEO. "But Joshua is going to take us up a step. His experience and personality are exactly what we've been looking for."
Joshua's diverse background is one the things that made him stand out to Mr. Vadavia and his team. After graduating with a Bachelor of Science from Radford University in Virginia, Joshua spent four years in the Healthcare industry. From there, he moved into the software business and then into eCommerce. Over the past eight years, Joshua was the Director, Account Management at buy SAFE Inc. and was also responsible for generating new revenue for the organization.
At OPM Pros, Joshua will have the opportunity to put his superior relationship-building skills to work. His past clients have consistently praised him for his attentiveness and proactive approach. Many have openly said they would hire him if given the chance.
"When you get the opportunity to add someone like Joshua to your team, you do what you have to do to make it happen," says Vadavia. "Everyone wanted him and we were lucky enough to get him."
"I'm passionate about eCommerce," says Nodell. "Knowing that OPM Pros are leaders in affiliate marketing, the decision to join was extremely simple. I'm excited to be a part of the team."
Joshua started at OPM Pros in June, 2015.
About OPM Pros
OPM Pros is a global award-winning affiliate marketing agency that works closely with major retailers across North America, Australia and the UK to help them maximize their online revenues. Based in Montreal, Canada, and with three US offices (SC, NE and WI), OPM Pros specializes in affiliate program management across the full range of affiliate networks and verticals. Founded by Paresh Vadavia and Sonny Lamba in 2009, the company is counting over 30 full-time employees, a client roster of over 80 retailers, and multiple awards recognizing vision, innovation and financial performance of OPM Pros in the affiliate marketing field. The company's team members boast a collective experience of over 100 years in the industry.
OPM Pros manages the affiliate programs for major online businesses including 1800flowers.com, Beyond the Rack, Art.com, Staples Canada, Bowflex.com, Forever 21 Canada and Paula's Choice.
For More Information Contact: Paresh Vadavia, info(at)opmpros(dot)com, 514-341-7767 ext. 21
http://www.opmpros.com
@opmpros