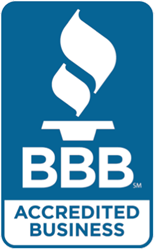 Addison, IL (PRWEB) July 16, 2015
Associated has been recognized by the Better Business Bureau (BBB) with a Special Membership Recognition Award for 20 years of consecutive BBB accreditation.
When asked about this recognition Steve Bernas, President and CEO of the BBB said: "This award honors your work of enhancing and maintaining an ethical marketplace. It also recognizes your support of the BBB and its mission. Support from businesses and organizations are critical to achieving the goals and objectives of the BBB. Without companies, like Associated, who take the time and make the effort to support our activities and programs, this organization would not be successful."
Associated has been a member of the Better Business Bureau since July 17, 1995.
About Associated:
Celebrating over 50 years of providing customers with innovative solutions that optimize space, labor and order fulfillment operations within their supply chain, Associated understands that handling materials in the supply chain should be more than material handling. By utilizing their unparalleled experience and industry best practices they are able to evaluate current methods and processes for storage, order fulfillment, labor and equipment utilization and recommend practical strategies to enhance their effectiveness and reduce overall cost. Featuring leading-edge engineering, fleet management and labor optimization services to compliment industry-leading sales, service, rentals and parts, Associated has been the recipient of multiple awards in recognition of being a premier organization in the industry.
About Better Business Bureau:
As a private, non-profit organization, the purpose of the Better Business Bureau is to promote an ethical marketplace. BBBs help resolve buyer/seller complaints by means of conciliation, mediation and arbitration. BBBs also review advertising claims, online business practices and charitable organizations. BBBs develop and issue reports on businesses and nonprofit organizations and encourage people to check out a company or charity before making a purchase or donation.
####
For additional information about Associated, visit the company website at http://www.associated-solutions.com or call (800) 755-7201.
Publisher note - Send reader responses to:
Associated
Attn: Debbie Tworek
133 North Swift Road
Addison, IL 60101
Phone: 630-588-3572
Fax: 630-588-8815
dtworek(at)associated-solutions(dot)com