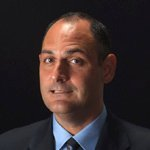 With two decades of experience in sales and technology, Dan brings a deep technical aptitude and natural customer relationship skills to our expanding partnership team
CHATTANOOGA,Tenn. (PRWEB) June 29, 2015
SIGNiX, the leading provider of Independent E-Signatures™, announced today that Daniel E. Etoll has joined the company as a partnership sales executive. In this role, Etoll will identify, develop and nurture new partner relationships with software companies working in highly regulated industries to bring them compliant, secure and easy-to-use e-signature solutions.
"With two decades of experience in sales and technology, Dan brings a deep technical aptitude and natural customer relationship skills to our expanding partnership team," said Leonora Williamson, vice president of partner development with SIGNiX. "We're thrilled to have him on board during this exciting period of growth."
Etoll joins the SIGNiX team from Enterprise Content Management and Work Process Automation software company, iDatix Corporation, where he expanded the company's Value Added Reseller (VAR) network in the northeast United States, the United Kingdom and Canada by recruiting and training a record of number of VARs for the company in 2014.
Prior to his work at iDatix Corporation, Etoll was an OnBase business development manager for Continuum Systems, where he acquired new customers and managed OnBase Electronic Content Management software accounts for clients in the financial, healthcare and government industries, among others. He also gained extensive experience in sales roles with companies such as ProQuest Business Solutions and Network Communications.
Etoll also brings an entrepreneurial background to SIGNiX. For more than seven years, he served as vice president of sales and marketing at Two Generations, a manufacturers representation company he co-founded with his wife. Etoll is a graduate of Eckerd College in St. Petersburg, Florida.
About SIGNiX
SIGNiX, the most trusted name in independent e-signatures, makes signing documents online safe and secure with comprehensive legal evidence permanently embedded in each document to eliminate any dependence upon SIGNiX. The company's cloud-based service uses patented technology to give businesses and organizations the most secure and legally defensible e-signatures available at a fraction of the cost of wet ink signatures. SIGNiX's products help the world's leading companies become more efficient, decrease risk and boost profits. For more information, visit http://www.signix.com.