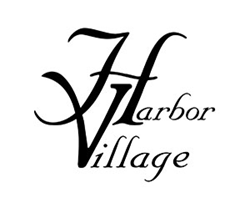 Now more than ever is the time we should be drilling prevention education in our school systems to ensure our youth knows about the reality of drugs and addiction.
Miami, Fl (PRWEB) June 29, 2015
USA Today reported on June 18th the overdose death rate has decreased in Florida, along with Washington, North Dakota, Arkansas, and Alabama. To impact the rest of the nation's growing overdose death rates in 26 other states the U.S. Department of Health and Human Services has suggested the following guidelines be followed to stop the increasing overdose trend from continuing:

Encourage and provide training and educational modules for healthcare professionals administering, or prescribing, medications
Adopt opiate reversal medication allowances for active use for law enforcement officials, first responders, and individuals in need
Expand maintenance therapy for recovering drug and alcohol addicts
Thus far 34 states have access to opiate reversal medications to help diminish potential overdose death rates. USA Today quotes Robert Lubran, warning against only staving off overdoses: "Overdose isn't just from heroin or opioids. Many times people are drinking or taking other kinds of drugs, and it isn't an overdose as much as a drug poisoning issue."
According to Harbor Village Detox, adopting a combination approach of prevention education, intensive cognitive behavioral therapy, and immediate treatment for addiction is the best way to prevent relapse. Harbor VIllage Detox is a Miami-Dade drug rehab center.
According to USA Today, educating those handing out prescription medications about addiction rates is just as important as educating the public directly. Some who are initially exposed to addictive prescription medications begin experimenting from their family's medicine cabinets.
Harbor Village Detox encourages keeping the conversation about addiction open within families and local communities about the dangers of addiction and the importance of addressing substance abuse early on. An associate comments, "While it's true, according to reports, Florida's overdose fatality rate has decreased, it's important to continue the conversation about addiction and the potentially fatal outcomes of substance use disorders. Now more than ever is the time we should be drilling prevention education in our school systems to ensure our youth knows about the reality of drugs and addiction. We don't speak honestly enough with our young adults.
"When we brush off addictive substances like alcohol and marijuana as no big deal it gives the impression these substances are safe, when they're not. Making sure we detail the specifics of addiction, and the biological turmoil caused by addictive substances must remain critical in preventing new addictions from forming. I'll always remember my grade school teacher showing us the effect cigarettes have on the lungs using a model. We should invest in similar models for each commonly abuse addictive substance to really hit home."
Harbor Village Detox serves as a drug and alcohol rehab center in Florida. The treatment center accepts clients from all over the Sunshine State, in addition to clients from around the U.S. Recovering drug and alcohol addicts are encouraged to take advantage of multidimensional counseling programs spanning from group therapy, intensive cognitive behavioral therapy, and family therapy. Clients are given gourmet daily means, full access to spa, salon, and gym services, in addition to private bedrooms furnished with Xbox consoles and Netflix access.
For information about getting the pinnacle of drug and alcohol addiction treatment in Florida call (855)767-8285 or visit harborvillageflorida.com.