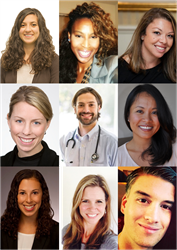 Representing the broad determinants of global health, the board members vary in professional background and include social entrepreneurs, medical students, physicians, public health researchers, and pharmaceutical leaders.
San Francisco, CA (PRWEB) June 28, 2015
Child Family Health International (CFHI), a nonprofit organization that provides Global Health Education Programs for undergraduate and graduate students, today announced the appointed leaders of its inaugural Alumni Advisory Board (AAB).
Capitalizing on the real world experience and progressive thinking of the next generation of global health leaders, the advisory body is made up of 17 members, all former participants of CFHI's Global Health Education Programs. Representing the broad determinants of global health, the board members vary in professional background and include social entrepreneurs, medical students, physicians, public health researchers, and pharmaceutical leaders. Amongst the board's members are a former Clinton Fellow, White House Fellow, and Schweitzer Fellows Recipient. Together, they make up an accomplished group of global health leaders committed to advancing CFHI's mission and supporting underserved communities both at home and abroad.
Newly appointed Chair, Mania Kupershtok, will provide leadership and guidance across the board's various committees. She has experience working in low-resource settings through medical trips to rural Guatemala and Puerto Escondido, Mexico. While a medical student at Northwestern University Feinberg School of Medicine, Mania co-authored the article, "Global Health Education Engagement: A Tale of Two Models," which provides a rich comparison between two global health educational models and aims to inform future efforts to standardize global health education curricula.
Mania is supported by a strong and experienced leadership team. Vice Chair, Dr. Gary Kirkilas, is a Pediatrician in Phoenix, Arizona who provides health care to homeless youth populations from his mobile clinic. Secretary, Willerie Razote, is the founder of Propel Good, a platform to support social entrepreneurs. Willerie is a graduate of the University of Washington and contributes her unique background in finance and economics.
Alumni Engagement Chair, Sean Scott, is an alumnus of CFHI's programs in Argentina and Mexico and will assist with the development and cultivation of relationships with CFHI alumni, donors, and international partners. Currently, he is obtaining his medical doctorate with the US Army at the Uniformed Services University in Bethesda, Maryland.
Medical Resident Alex Freidman will serve as Chair of the Research Committee, responsible for researching areas within global health relevant to CFHI's efforts and further developing CFHI's research-focused programming. In 2014, Alex collaborated with CFHI Executive Director, Dr. Jessica Evert, on the article, "Developing an Ethical Framework for Short-Term International Dental and Medical Activities," which was published in the Journal of the American College of Dentists.
Other appointed leaders include Outreach and Recruitment Co-Chairs, Alana Pfeffinger and Julie Wieland, as well as Marketing and Communication Co-Chairs, Garen Wolff and Renee Johnson. Together, they will help increase awareness of CFHI's international education and community engagement efforts through social media, email newsletters, and in-person events.
CFHI hopes that the AAB will help establish an engaged alumni community who will contribute to the organization's education, development, and advocacy efforts. Executive Director, Dr. Jessica Evert explains, "The perspective of tomorrow's leaders to keep CFHI on the cutting edge of global engagement is essential. We couldn't be more grateful for the AAB's critical work and valuable perspectives."
More information on CFHI's Alumni Advisory Board is available here: https://www.cfhi.org/cfhi-alumni-advisory-board-aab.
###
Founded in 1992, CFHI (http://www.cfhi.org) is a non-government organization (NGO) operating at the grassroots level to provide transformative global health education experiences and community empowerment in underserved communities around the world. CFHI offers 30+ Global Health Education Programs designed to broaden students' perspectives about global health - as well as a variety of community health initiatives and projects - in developing countries including Bolivia, Ecuador, India, Argentina, Mexico, Uganda, South Africa, Ghana, and the Philippines. More than 8,000 students have participated in CFHI programs to date. CFHI has been granted Special Consultative Status with the Economic and Social Council of the United Nations (ECOSOC).