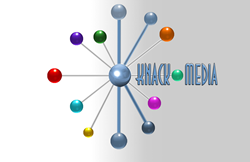 Affordable social media management through KnackMedia.com
(PRWEB) June 26, 2015
KnackMedia.com has been an internet marketing company, press release firm, and now one of the top social media management companies in the US. They launched their social media management agency just a short time ago because of the need to further service their existing clients. Many of the firm's clientele were using outside social media management companies and were unhappy with the results. They have had such an overwhelming response that the marketing firm has had to open separate divisions based on the industry. The real estate social media service is a bit unique because most searches begin online, and clients need to be responded to as soon as possible.
Everyone in business knows that getting back to your customers questions as quickly as possible in a must. But in real estate it can mean the difference in thousands of dollars in commissions or nothing. Agents are very busy with open houses, and consulting with existing clients, it can be challenging to respond back online to those who ask about listing or buying a home. KnackMedia.com's social media management team assists agents by not only notifying them when someone has posed a question, but also posting and syndicating their current listings for maximum exposure.
The internet marketing management firm has assisted thousands of clients over the last 10 years, and knows that social media is the future of marketing for businesses. By offering clients products or services through social media, not only will they receive sales through "fans" but their company can reach thousands of people searching for their particular niche. Having a company monitor and maintain posts is the only way to compete in today's environment. Those businesses not using social media marketing as a tool to capture new business and promote services to their existing base are leaving money on the table. Find out how easy it is to have a social media manager handle an account for as little as $249 a month, by visiting, http://www.knackmedia.com/social-media-marketing-service/
Knack Media provides a full range of services to cover any and all of their client's needs in Web Design, SEO, Video Editing, and Social Media, but there is certainly more. The team of professionals has a streamlined approach to their work, and utilizes the best reporting and tracking software in existence, and this gives them the luxury of providing real time reporting on any & all statistics pertaining to their company's marketing, as well as projections on what would enhance their client's internet presence. For a full breakdown of the company's services, contact the marketing firm's website listed below.
Contact: 877-957-2244
Website: http://www.knackmedia.com