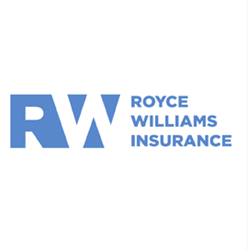 Nashville, TN (PRWEB) June 26, 2015
Nashville Allstate agent, Royce Williams, earned the Allstate Premier Agency Designation for 2015. The award recognizes Williams' leadership in the insurance industry and his involvement with the local Nashville community.
The Premier Agency designation is awarded to Allstate agency owners that achieve outstanding results through an outstanding commitment to accessible, knowledgeable and personal customer experiences. Of the nearly 10,000 Allstate agency owners in the country, 48 percent of agency owners receive the award.
Local Nashville Allstate agent Royce Williams earned premier status for his exceptional performance and his commitment to putting customers at the center of his work. Other Nashville insurance agencies to receive the award were The Dexter Branscome Allstate Agency, The Fred Duke Allstate Agency, and The Stephon Fleming Allstate Agency.
Royce Williams is an independently owned and operated Allstate insurance agency in Nashville, TN. Royce Williams offers variety of quality and affordable insurance products, including auto, home, renters, life and umbrella policies. Royce Williams Agency also insures motorcycles, ATV's, and other investments a family may want to protect. Since 1989, Royce Williams has been committed to strong customer service in order help clients meet their financial goals and keep loved ones protected from the unexpected. To learn more, visit http://www.insuringnashville.com or call (615) 356-4800.