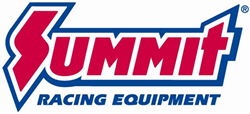 Tallmadge, OH (PRWEB) June 27, 2015
Tom Tharp of Tom's Turbo Garage has spent almost a year tearing apart, modifying, and rebuilding a 2004 Mazda Miata to prepare it for a Chevrolet Performance LS3 engine, and now comes the most thrilling, yet nerve wracking moments—the first start and drive of a newly built car. The latest Project Thunderbolt updates are now available at Summit Racing Equipment's blog, OnAllCylinders.
There was plenty of work done in the last month to get the car to that point. In Episode 10, Tom finished up the bulk of the electrical work, plumbed and routed the radiator and heater hose, reinstalled the front and rear suspension, and updated the brakes to better slow down all that LS3 horsepower. He also began fabrication of the exhaust system based on a Summit Racing's Rod Builder Exhaust Kit.
In Episode 11, Tom finished up the exhaust system, put the interior back together, installed a Moroso air/oil separator to keep the intake tract clean (a must on LS engines), and reinstalled the fenders and bumper. The moment of truth arrived when the key was turned and—well, everyone will have to watch the video to find out what happened.
Watch these episodes—and catch up on all of the previous episodes—right now at OnAllCylinders.
Summit Racing Equipment
http://www.SummitRacing.com
1-800-230-3030