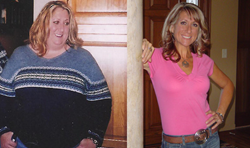 Finally, a weight loss company who addresses the real reason for excess fat - including, the new phenomena, stress-induced weight gain.
Los Angeles, CA (PRWEB) June 29, 2015
While stress may not be the entire cause of any disease, it can be the catalyst for a number of illnesses and conditions, including reduced sleep quality, headache, anxiety, depression and unwanted weight gain. Many people are unaware that the effects of stressful working conditions and financial and family obligations can far exceed the most noticeable symptoms, such as anxiety, and is even linked to heart attack and diabetes.
While some people find themselves feeling less hungry during stressful times, many more reach for comfort foods to temporarily ease their emotional burden. This leads to additional weight gain and more stress. In fact, this phenomenon has become so common that doctors have given it a name – stress-induced weight gain.
Diet Doc patients begin their journey toward improved emotional and physical health by consulting with one of the company's highly trained doctors who will review the system, medical history, past weight loss attempts and lifestyle in order to identify the real reason for weight gain and to address such issues as stress-induced weight gain. They design meal and snack plans that may be complimented with one or more of their safe and powerful prescription diet products to help their patients over the initial weight loss hurdles by eliminating hunger, cravings, dieting headaches and loss of energy, while teaching them how to lose excess fat without the stress of regaining. They teach their patients how to, not only lose dangerous and embarrassing excess fat, but how to transform their eating habits to sustain their new slimmer, healthier body permanently.
At Diet Doc, each patient has access to a team of doctors, nurses, nutritionists and coaches who are specially trained in the science of fast weight loss. They understand how and why the body reacts to specific foods and they know what it takes to safely and quickly lose weight. Each patient is given unlimited access to their fast weight loss team, who are available via phone or internet to answer questions, address concerns, offer suggestions or simply to lend support, guidance and encouragement. This level of personal service and support is not duplicated by the competition and has resulted in more and more people turning to Diet Doc for their weight loss needs.
And now, Diet Doc has made losing excess fat easier than ever before. By utilizing the most current technology, patients can complete an initial health questionnaire, consult online with a Diet Doc physician, schedule weekly checkup calls and reorder their prescription diet products easily and effortlessly without leaving the comfort of their own home, eliminating the stress of attending costly, time consuming and embarrassing face-to-face doctor visits.
By addressing the real cause of weight gain, including stress-induced weight gain, Diet Doc has been able to help thousands of people throughout the country successfully, safely and quickly improve their health and restore their figure. Their uniquely and strategically designed diet plans leave patients feeling full and satisfied without the typical dieting side effects, while burning fat from the most stubborn areas at an amazing pace. In fact, this updated and modern approach has resulted in over 25,000 actual patients reporting the loss of 20 or more pounds per month and looking and feeling better than ever before.
The company encourages those of all ages, genders, sizes and shapes to call the nation's leader in medically supervised weight loss today to schedule a private, no-cost consultation today.
About the Company:
Diet Doc Weight Loss is the nation's leader in medical, weight loss offering a full line of prescription medication, doctor, nurse and nutritional coaching support. For over a decade, Diet Doc has produced a sophisticated, doctor designed weight loss program that addresses each individual specific health need to promote fast, safe and long term weight loss.
Diet Doc Contact Information:
Providing care across the USA
Headquarters:
San Diego, CA
(888) 934-4451
Info(at)DietDoc(dot)info
http://www.dietdoc.com
Twitter: https://twitter.com/DietDocMedical
Facebook: DietDocMedicalWeightLoss
Linkedin: https://www.linkedin.com/company/diet-doc-weight-loss?trk=biz-brand-tree-co-logo