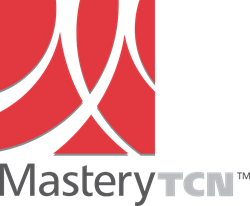 "It is a wonderful opportunity to be a new vendor in the Saba Content Connect program," says Channel Partner Program Manager, Jeff Holth. "We are thrilled to be able to make acquiring high-quality training content libraries easier for Saba users."
Novi, Michgian (PRWEB) June 30, 2015
MasteryTCN™ is pleased to announce it is now partnering with Saba to offer the latest in training content through the Saba Content Connect program. Saba customers can learn more about Mastery's library of over 750 video-based e-learning courses in the Saba Online Customer Community.
Saba users can license libraries of e-learning courses built on Mastery's courseware platform to install on their learning management system. The e-learning courses play on all desktops, notebooks, tablets, and smartphones, allowing employees to train anywhere, any time.
"It is a wonderful opportunity to be a new vendor in the Saba Content Connect program," says Channel Partner Program Manager, Jeff Holth. "We are thrilled to be able to make acquiring high-quality training content libraries easier for Saba users."
Mastery's course library offers a wide selection of topics ranging from health and safety, HR compliance, communication skills, PC skills, leadership, customer service, team building, and management and supervision. Mastery's standardized platform provides continuity in user experience from one course to the next.
The video-based e-learning platform includes learning assessments, which coach learners to master the material at hand. Mastery's e-learning courses include video produced by leading subject matter experts, who create robust training material geared toward meeting the training requirements organizations need most.
MasteryTCN™ courses play on all devices (including desktops, laptops, smartphones and tablets) and browsers, giving users the ultimate flexibility in when and where they can access their training.
For additional information on the training content published by MasteryTCN™, visit http://www.masterytcn.com or call 800-258-3837.
Mastery TCN™ is the e-learning industry's first Training Content Network. Mastery partners with leading video content providers to co-produce the largest, standardized, workplace e-learning resource library available. Mastery goes beyond connecting customers with content, by pro-actively supporting both customers and content partners. In this way Mastery fulfills its mission of helping build more successful, effective and amazing organizations.
Saba enables organizations to build a transformative workplace that leverages the advent of social networking in business and the ubiquity of mobile to empower an organization's most mission-critical assets – its people. Saba provides a unified set of People Cloud Applications including learning management, talent management, enterprise social networking and real-time collaboration. Saba solutions help organizations leverage their people networks to become more competitive through innovation, speed, agility, and trust. For more information, please visit http://www.saba.com.