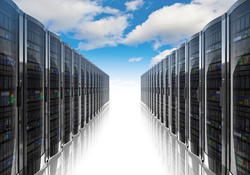 Our intent is to help people prepare for the future.
Denver, CO (PRWEB) July 06, 2015
Software-defined datacenters (SDDC's) will likely be the only datacenters ten years from now. However, most organizations are either not aware of what SDDC is, how it works, or how it should be implemented in their IT environments. In an effort to educate the Denver IT community on this impending trend, Zunesis will host a seminar series focused specifically on SDDC and how companies can prepare their datacenter for the future.
"The purpose of this series is to help people prepare to move to SDDC," stated Zunesis CTO, Michael Gosselin. "The shift from legacy datacenters to SDDC is coming one way or another, so our intent is to help people prepare for the future."
The series will launch on Tuesday, August 11th, 2015, and will be held the second Tuesday of each month from August through November. Each session will focus on a unique aspect of SDDC. Attendees will have the option of registering for all four or any of the sessions. However, because the intent is to give a broad scope of what is involved in the transition to SDDC, it will be most beneficial to attend all four seminars. See below for a list of dates and corresponding topics.

August 11: Infrastructure in SDDC
September 8: Automation & Orchestration in SDDC
October 13: Business Continuity in SDDC
November 10: Scale-Out and Strategy for SDDC
All sessions will be held from 11:30 a.m. to 1:00 p.m. at Maggiano's Little Italy – Englewood location.
Maggiano's Little Italy
7401 S. Clinton Street
Englewood, CO 80112
Please consider joining us for this informative and helpful series as you and your team of IT personnel prepare for what will be is coming your way in the next few years. For more information or to register, please follow this link.
About Zunesis
Zunesis is a leading IT solution provider with locations in Colorado and Nevada. Our vision centers around an intense focus on serving our customers and bringing value to their business through strategic IT solutions. In April 2015, Zunesis was named to the CRN TechElite 250 for the 6th consecutive year as a best-of-breed solution provider with deep technical expertise and premier certifications.