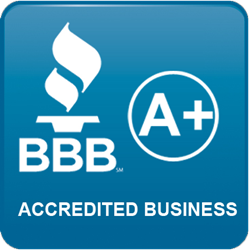 ADR provides the best service.
(PRWEB) June 26, 2015
Finding a mortgage company with 0 BBB complaints is rare. Finding a mortgage company in business for ten years and 0 BBB complaints is compelling.
The largest banks and credit unions have acquired thousands of BBB consumer complaints; go with ADRMortgage.com and get local mortgage service with zero BBB Complaints over 10 years. Angry customers are dissatisfied with the level of customer service they received from banks and credit unions and are looking at ADRMortgage as a great solution.
Richard, a dissatisfied customer at a large bank, filed a BBB complaint and is no longer a bank customer. "I have been trying to refinance my house with bank since February 2015. It is now the middle of June. Keep in mind bank already has my mortgage. I feel like I was falsely accused of a crime and have to get all kinds of evidence to prove myself innocent. This has been the worst process ever. I'm taking my business elsewhere." – Richard, Trenton, NJ
ADRMortgage will treat you much better than the bank treated Richard. Our team of licensed loan officers and professional support staff are always ready. ADR Mortgage hires the best loan officers, the best customer service reps, and the best processors to ensure our clients receive excellent customer service. Remember, the majority of banks hire "18 year olds" with Federal licensing requirements (name, age of 18 or higher, and that's it). ADRMortgage.com offers a wide set of mortgages. Many credit unions do not. Contact ADRMortgage.com if your credit union is only offering adjustable loans in a rising interest rate environment. As a fiduciary, ADRMortgage.com will consult on your mortgage instead of simply offering an adjustable rate loan.
Interested in a mortgage or refinance? Call TJ Powell at (919) 622-1483. (NMLS ID: 78385 / Co. NMLS ID: 88010). Or contact the owner, Andy May at 919 771 3379.