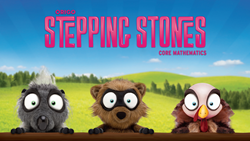 We are seeing noticeable gains in achievement with Stepping Stones.
St. Charles, MO (PRWEB) June 29, 2015
Johns Hopkins University announces the results of a research study analyzing the effectiveness of ORIGO Stepping Stones, a K-5 mathematics curriculum, at Worthington City School District in Worthington, Ohio. The study evaluates the impact of Stepping Stones on student achievement outcomes during the 2013-14 school year.
The findings reveal demonstrated gains from students using Stepping Stones on standardized tests. Of the nearly 3,000 students tested, over 50 percent improved more than their virtual comparison group. Nearly 60 percent of students met or exceeded their Hybrid Growth Targets. The biggest gains were seen in first grade students, with nearly 80 percent exceeding their Hybrid Growth Targets.
"We are seeing noticeable gains in achievement with Stepping Stones," said Gina Piero, instructional coach at Worthington School District. "Students and teachers are responding positively to the new program and that is reflected in the results of this study."
Stepping Stones helps students gain a deeper understanding of mathematics. By adopting a conceptual approach the authors teach students how to think critically. Professional Learning videos embedded within the lessons give teachers additional content knowledge.
The district utilized Stepping Stones as the main method of daily elementary mathematics instruction during the 2013-2014 school year in all 11 of its schools. The study measures the difference students using Stepping Stones experience compared to students who did not use the program, analyzing results of the NWEA Measure of Academic Progress exam.
"This was only the first year students and teachers used Stepping Stones, so there is the potential for even greater gains as they continue to familiarize themselves with the program," said Dr. Roisin Corcoran, Director of Data Analysis, Center for Research and Reform in Education at Johns Hopkins University. "We will be following Worthington's progress for the next two years and I am very excited to see the impact that Stepping Stones will have on students and teachers."
The full report is available online, and key data points are featured in a new infographic. For more information about ORIGO Stepping Stones, visit http://www.origoeducation.com.
About ORIGO Education
ORIGO Education covers all facets of elementary mathematics education, from traditional printed products to digital interactive resources and professional learning. ORIGO's web-based curriculum, Stepping Stones, is a comprehensive, core mathematics curriculum for grades K–5. The technology-rich program blends online resources with traditional printed materials, resulting in a classroom that is engaged and provides differentiated learning. Professional development videos are embedded within the online program, giving teachers the confidence and knowledge they need to be successful. For more information about Stepping Stones, visit http://www.origoeducation.com/SteppingStones.