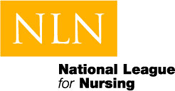 "It is noteworthy that for the first time, the NLN was able to provide testimony and submit materials to the DOE for review. We are pleased that our voice has been heard by the Department of Education." NLN CEO Dr. Beverly Malone
Washington, DC (PRWEB) June 26, 2015
At a hearing on June 25, NACIQI, an advisory committee of the US Department of Education reviewed DOE recommendations concerning ACEN's continuing recognition status.
After carefully considering testimony from both the NLN and ACEN, NACIQI:
**Accepted the DOE staff's report that found ACEN out of compliance due to not meeting the separate and independent requirements.
**Acknowledged that there are accrediting agencies operating with DOE recognition that are part of larger organizations.
In addition, NACIQI clearly stated that it has no authority over the corporate structure of accrediting agencies and that other parent/subsidiary relationships exist between member organizations and accreditation agencies. This invalidates ACEN's claim that it must break all legal ties with the NLN in order to maintain DOE recognition status.
Said NLN president Marsha Howell Adams, PhD, RN, CNE, FAAN, ANEF, "The NLN not only publicly stated its willingness to support ACEN in meeting DOE regulations, our Board of Governors approved draft ACEN bylaws that we believed would be sufficient to meet DOE regulations. ACEN continued to refuse to even consider them."
NACIQI will keep the "record open" for three months to allow new evidence to be submitted by ACEN or the NLN. This allows additional time to meet the separate and independent requirements before a final decision is made by the secretary of the Department of Education.
Concluded NLN CEO Beverly Malone, PhD, RN, FAAN, "It is noteworthy that for the first time, the NLN was able to provide testimony and submit materials to the DOE for review. We are pleased that our voice has been heard by the Department of Education."
###
Dedicated to excellence in nursing, the National League for Nursing is the premier organization for nurse faculty and leaders in nursing education. The NLN offers faculty development, networking opportunities, testing services, nursing research grants, and public policy initiatives to its more than 40,000 individual and more than 1,200 institutional members, comprising nursing education programs across the spectrum of higher education and health care organizations.