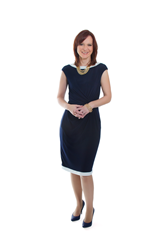 "I am driven by my purpose to work with at least 1 million people so that they can Live their Lives their Way as that is the only way to attain success and happiness." - Dr. Natalie Forest
Las Vegas, NV (PRWEB) June 28, 2015
May – June 2015 marks another CEO Space forum where business leaders, entrepreneurs, and investors come together in a networking event that is second to none. This forum, which Forbes referred to as a "must-attend" for entrepreneurs in March 2013, occurs five times each year to ensure continuous, strategic networking and growth for all members. Faculty for CEO Space include, but are not limited to Bob Proctor, Tony Robbins, Lisa Nichols, Cheryl Conner, Shellie Hunt, Dr. Jeffrey Magee, Frank Shankwitz (co-founder of the "Make A Wish Foundation") and Les Brown. This May/June Forum is filled, once more with insightful classes that qualify for Continuing Education credits, networking opportunities, advanced classes for Platinum members, and free mentoring sessions by the faculty.
Founded more than 25 years ago by Berny Dohrmann CEO Space International, his vision for entrepreneurial collaboration by giving prospective business leaders the tools and education they need to succeed is still alive in every meeting. The innovative method of "Super Teaching" that brings all attendees and participants together and highlights speakers and contributors every forum is especially fascinating and engaging.
This May, Natalie Forest, Ph.D. returns to the forum after having joined in 2014 as a Platinum member. Having made important connections and continuing her relationships with other members as well as the faculty, Dr Forest is excited to share her Success Revolutions Program and her upcoming book with other members and the faculty. "I am driven by my purpose to work with at least 1 million people so that they can Live their Lives their Way as that is the only way to attain success and happiness. For that we need to Revolutionize our lives, Revolutionize our patterns, and Revolutionize our networks – and that is where CEO Space is so important; as a forum where this is possible because all members and participants share the drive to serve and grow with integrity."
Dr. Forest is honoring her commitment to service, networking and growth, through her other active memberships in CEO Space International (Platinum), VIP member of the National Association of Professional Women (VIP), eWomen Network (Platinum), National Women's Political Caucus, Women Owned Business Club, to name just a few and the collaborations such as sponsoring the "Business Talk" Networking in Columbia, MD, being the MC for the "Business & Beauty: Learn, Lead & Leave A Legacy in the Workplace" Tour stop in D.C., to her participation in Bershan Shaw's "I Am A Warrior" 180 Tour, which was launched in DC in June, not to mention her passionate commitment and involvement with The Women of Global Change.
Natalie Forest is the CEO, Founder, and Visionary of Natalie Forest, International. She is an International Executive Consultant, Best Selling Author, Keynote Speaker, & Mentor; Natalie is Founder of Success Revolutions, a series of educational trainings for individuals and corporations across the globe. Natalie engages leaders, corporate teams, and entrepreneurs to identify consistencies for their success. Her engaging methods and techniques increase productivity, teamwork, retention, resulting in higher profitability, authentic fulfillment, and less stress. To find out more about Dr. Forest, visit http://www.NatalieForest.com.