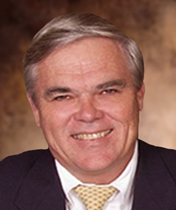 If just one death is caused by swimming pools in Tampa Bay this summer, that is one death too many,
Clearwater, FL (PRWEB) June 29, 2015
Swimming is a favorite pastime for Florida locals and tourists alike over the summer months, however a property owner's negligence to maintain a safe environment for swimmers can cause unwelcome threats for those trying to enjoy a sunny day by the pool.
Clearwater personal injury attorney Edward D. Carlson of Carlson Meissner, Hart and Hayslett P.A. reminds property owners that they have a legal obligation to make sure their property is safe and properly maintained in order to avoid accidents. In the event that the owner knew their property was dangerous before it caused harm, they can be held responsible for the victim's injuries.
Hazards such as broken or cracked sidewalks, slippery decks and floors, toxic chemicals, defective pool draining systems, circulation entrapment and other poolside dangers may inflict serious injuries toward those exposed, including the number one summer threat—drowning.
According to the Centers for Disease Control and Prevention, nine people drown each day in the United States, and for each death caused by drowning, one in four nonfatal submersion accidents occur, landing the victim in the hospital. For parents with children, it is especially frightening that a simple slip and fall around the pool could cause a fatal incident.
"If just one death is caused by swimming pools in Tampa Bay this summer, that is one death too many," attorney Carlson said. "Swimming pool injuries and fatalities are completely preventable if we are aware of unsafe swimming environments and use extreme caution when enjoying the pool."
Serious accidents are often preventable. It is critical for Tampa Bay area residents to use extreme caution when watching children swim, drinking alcohol while swimming or partaking in water sports. However, before stepping into the water, be observant of any dangers in your surroundings, as they could also cause serious or fatal accidents. Although our Clearwater personal injury attorneys have a combined 125 years of experience helping those who have been injured in slip and falls and wrongful death accidents involving swimming pools, our legal team never wants to be faced with the news of a pool fatality.
By cracking down on owners' negligence to maintain a safe area around swimming pools, and encouraging pool owners to be highly-aware and vigilant in supervising children in pools, we aim to lower the amount of pool-related injuries in Tampa Bay and throughout Florida this summer. If you or someone you love was injured in a swimming pool due to the negligence of another party, contact our experienced Clearwater accident attorneys for help. We offer free consultations and flexible hours. Contact us toll free at (877) 728-9653.
About Carlson, Meissner, Hart & Hayslett , P.A. - The law firm of Carlson, Meissner, Hart & Hayslett P.A. was founded in 1971 by attorneys Ed Carlson and Paul Meissner. For more than four decades, they have been committed to protecting the injured and defending the accused. Their attorneys have established a solid reputation of case success throughout Florida, providing strong legal representation, easy accessibility and a high level of dependability. A client-centered approach ensures that clients know what is happening as their case progresses, and understand their options every step of the way. With a focus on personal injury, they help victims of auto accidents, slip and falls and wrongful death accidents. The firm is well-known for their innovative criminal defense and DUI work, defending both local and high-profile clients. Attorney and Partner Kevin Hayslett is widely recognized as The Attorney to the Stars, providing strong legal representation for notable celebrities and dignitaries throughout Florida. The firm also handles social security disability, workers compensation, divorce, family law and immigration cases. They offer free initial consultations and have five convenient Tampa Bay Area locations. Attorneys are available 24/7 for emergencies. Count on the legal team of Carlson, Meissner, Hart & Hayslett, P.A. to be there, fighting for you, protecting your rights. For more information or to schedule a consultation, call 877-728-9653 or visit their website at http://www.CarlsonMeissner.com