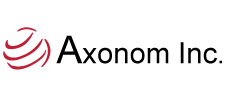 This solution will strengthen customer loyalty, enhance existing dealer relationships, and expand our brand into new markets.
Minneapolis, MN (PRWEB) June 30, 2015
Axonom, a global provider of cloud-based 3D product configuration software, today announces Bull Outdoor Products selects Powertrak 3D Product Configurator to provide its dealer network with an innovative outdoor kitchen designing and ordering solution. The new solution supports Bull's dealers in the sales process by simplifying designing outdoor kitchens, ensuring accurate pricing and configurations, and enriching the engagement experience with backyard barbecue enthusiasts.
Headquartered in Lodi, California, Bull Outdoor Products manufactures and designs outdoor kitchens, grilling carts, fire features, and bar islands. With over 900 dealers and 2,000 points of distribution worldwide, the company recognizes the importance of simplifying and streamlining the opportunity-to-order process for its dealers selling Bull BBQ products.
"We had invested in a flashy, upstart quoting and ordering solution but eventually found it too demanding to maintain, lacked scalability, and wasn't easy to train new dealers on how to design and quote our outdoor kitchens," said Frank Mello, VP Sales and Marketing at Bull Outdoor Products. "When the company suddenly ceased operations, we were left holding the bag. Fortunately for us, this served as a launching point to reinvest in our dealer network and reinvent how customers buy our products."
To differentiate itself in the grilling marketplace, Bull Outdoor Products put an emphasis on the customer buying experience. The company evaluated a number of visual product configurators that demonstrated mobility and scalability, but Bull's executives also placed a heavy emphasis on the vendor's core focus. "Our business is rapidly growing and we're continuously adding new products to our product line, so it's paramount that our vendor is here to support and grow with us for years to come," said Mello.
Bull Outdoor Products selected reputable product configuration software provider, Axonom, for its advanced Powertrak Product Configurator's ability to deliver an easy-to-use visual configuration solution designed for dealers and retailers to work closely with customers and virtually guide them through the designing, quoting, and ordering process.
"Powertrak is a win-win for both dealers and customers," said Mike Belongie, COO at Axonom. "Customers have the power to customize, price, and buy their very own outdoor kitchen, meanwhile dealers can ensure that prices and configurations meet Bull's standards and specifications."
The Bull Outdoor Kitchen Designer, powered by Powertrak 3D Product Configurator, empowers customers to design and buy more efficiently with an easy-to-use, visual and interactive solution. The mobile-friendly configurator displays virtual 3D kitchen models, enabling customers to drag-and-drop compatible components and accessories (drawers, doors, refrigerators, sinks, side burners, sound package, etc.) into the appropriate location. When the design is complete, the dealer can present a printed copy of the kitchen, generate a quote, or complete the order – in real-time, all in front of the customer.
Mello adds, "This solution will strengthen customer loyalty, enhance existing dealer relationships, and expand our brand into new markets. The combination of delivering first-class products using the finest materials and offering an intuitive configuration, quoting, and ordering solution so simple, compelling, and error-proof, our dealer's adoption rate will be high and customers will enjoy their ordering experience."
About Bull Outdoor Products
Bull Outdoor Products Inc. is a leading innovator and manufacture of quality branded products developed and designed for the outdoor living marketplace. Its products are sold to customers in specialty retail, hearth, hardware, appliance, building materials and the building trade throughout the US, Canada, Europe, South and Central America. Bull is committed to providing the most complete line of premium products at the best value in the industry. Specific product categories include grills, cart grills, grilling accessories, rubs, sauces, fire features, outdoor kitchens and their components. The company was founded in 1993 and is currently headquartered in Rialto, California with a secondary facility and dealer showroom located in Athens, Tennessee. http://www.bullbbq.com
About Axonom
Axonom is an independent software vendor that develops, designs, and markets Powertrak, the innovative B2B revenue management suite for high-tech and manufacturing industries. Powertrak enables companies to successfully sell and service to its customers and partners in an environment that requires multi-level relationship tracking, web self-service, partner/dealer loyalty management tools, streamlined quote-to-order processing, service revenue management, hassle-free payment options, and a worldwide presence.
Enriched with mobile extendibility, the Powertrak solution suite includes: Customer and Partner Portals, Configure-Price-Quote, 2D/3D Visual Product Configurator, Guided Selling, and Forecasting. By delivering more transactions more efficiently through channels at a lower cost, Powertrak helps customers achieve greater profit potential. For more information, please visit http://www.axonom.com.