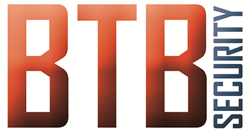 It's not a matter of 'if' this is going to happen to your company, but 'when.'
Philadelphia, PA (PRWEB) June 30, 2015
With data breaches impacting organizations of all sizes, including titans of industry and even the federal government, one Philadelphia information security provider is keeping pace with increased corporate consciousness surrounding this powder-keg issue.
BTB Security, founded in 2006, saw revenues increase 200 percent from 2013 to 2014, in part because of its managed security services, marketed under the name Rapid Advanced Detection and Response (RADAR). According to BTB's founder and Managing Partner Ron Schlecht, Jr., RADAR eliminates security blind spots and gives companies both early warning and agile, intelligent response to potentially nefarious activities and other security threats.
"It's not a matter of 'if' this is going to happen to your company, but 'when,'" says Schlecht. "Additionally, organizations are under-staffed or overburdened when it comes to security monitoring and incident response. I think more CIOs, CEOs, and board members are realizing that, and are actively looking to safeguard their organizations with expertise and an approach that makes business sense."
Commensurate with increased revenue, BTB has grown from three employees in June, 2014, to 18 employees one year later. Surging forward, the company has moved to new expanded offices at Three Bala Plaza in Bala Cynwyd, Pennsylvania, which serves as the corporate headquarters and houses consulting operations, as well as a security operations center.
"Security has to be thought of as an integral part of your business and corporate culture, as much as marketing and accounts receivables. It requires the buy-in of the C-suite and board. The potential for breach or attack is just too great, and that means the liability is great," adds Schlecht.
About BTB Security
BTB Security is an industry-leading Information Security Consulting and Managed Security Services company. It has extensive experience in helping many types of organizations achieve the next level of security. By working to understand clients' business goals, develop a trusted advisor relationship, and innovate their techniques, BTB has helped clients secure their enterprises with highly qualified and credentialed security professionals. Founded in 2006, BTB Security is a privately owned company with headquarters in Philadelphia. For more information, visit http://www.btbsecurity.com.