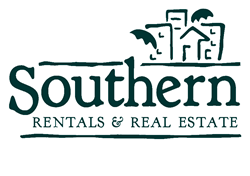 Destin, FL (PRWEB) June 27, 2015
Southern Residential Leasing – the Gulf Coast's leading provider of property management services in Northwest Florida and Alabama – recently sponsored the Emerald Coast Association of Realtors' Beach Volleyball Tournament benefiting local non-profit organization, Building Homes for Heroes. The tournament was held Sunday, June 14 on Okaloosa Island near many of Southern's Fort Walton Beach homes for rent. Proceeds from the tournament will be used to construct a specially adapted home for United States Air Force Captain Nathan Nelson.
"We were thrilled to have been a part of ECAR's Building Homes for Heroes fundraiser," said Southern Residential Leasing General Manager, Joe Casal. "We're grateful both for the experience and to the entire community who contributed to the cause."
In addition to sponsoring the event, Southern Residential Leasing entered a team in the tournament. The team consisted of staff members from Southern Residential Leasing and Southern Vacation Rentals – the Gulf Coast's premier provider of condo rentals in Destin, Fort Walton Beach, Pensacola Beach, Orange Beach and the surrounding areas. The Southern team placed second overall, while the tournament raised more than $5,000 for Building Homes for Heroes.
Southern Residential Leasing is a member of the Southern family of companies. The Southern family of companies began in 1995 and is owned and operated by two sets of brothers, Mike and Brad Shoults and Kevin and Kerry Veach, and Susan Carleton. Southern is celebrating 20 years of excellence in the industry and is proud to offer premier Gulf Coast vacation rentals, property management and real estate services. Together, Southern Management Group represents nearly 1,000 vacation rentals, countless real estate properties, approximately 1,075 long term rentals and 40 associations from Fairhope, Alabama to Panama City Beach, Florida.
For more information about the Southern family of companies, visit http://www.GoSouthern.com.
###