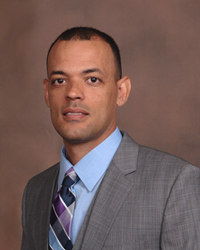 We believe that each individual family is its own complex ecosystem. Their spending habits are well-defined, and this provides us with a clear blueprint of their everyday lives.
Denver, CO (PRWEB) June 27, 2015
Sacro Capital Group is designed to save clients with average incomes money by providing them with an asset they've never had before -- an amount equal to more than an entire paycheck tucked away safely in savings as a cushion against hard times or to fund education and retirement.
Money manager for Sacro Capital Group, Jonas Brown, released telling figures today with the company's first and second quarterly reports of 2015. The average Sacro Capital Group client in the under 100K per year group has experienced a significant increase in cushion funds in just a short six month period of 2015. Instead of living paycheck to paycheck, these families now have reserve funds that will last for 37.5 days on average. This telling fact is just the beginning of their journey to increased financial stability. This can make a substantial difference in the event that unexpected expenditures arise as well as alleviate the stress produced by not having solid financial plans in place to fund education and retirement.
Saving money is relatively easy when an individual or family has amassed a certain degree of wealth. Our Family Office program, works with these clients to best cultivate their finances for their personal benefit as well as that of generations to come, but we realize that many people do not possess the sort of means that requires intricate planning and multiple investments. With over one-third of all American families living paycheck to paycheck, many families struggle to develop education funds for their children or to effectively save for their own retirement needs. Here at Sacro Capital Group, we help break that cycle with our method of controlled spending.
This is how it works: We identify areas where they could save and to craft a customized plan designed not to disrupt their unique family ecosystem. Our clients then take baby steps over a period of time to get them acclimated to the changes in their lives, and they're soon saving more money than they ever thought possible without sacrificing their quality of life. Eight-nine percent of our clients have children, and they are now able to plan for college instead of simply hoping for the best when the time comes.
People who live paycheck to paycheck frequently feel as if there is little they can do to improve their situation, and they often resign themselves to having no financial cushion for emergencies, no college savings, and no retirement funds. However, simple changes in spending habits customized to each family's situation can result in money being put aside for later use.