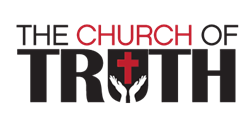 "We each have the ability to bring positive and loving change to our communities and People's Park is an appropriate setting for our congregation to contribute to a very worthy goal."
San Francisco, CA (PRWEB) June 30, 2015
Christian group The Church of Truth, Inc. has announced plans to provide a free meal for some of the Bay Area's homeless residents. Young volunteers from the church will be serving a fried chicken meal to needy residents in Berkeley's People's Park on Friday, July 10, 2015, from noon until 5:00 p.m.
The event is part of a larger initiative by the group to alleviate homelessness.
"All will be welcomed," adds the group's pastor Jamall Robinson. "We each have the ability to bring positive and loving change to our communities and People's Park is an appropriate setting for our congregation to contribute to a very worthy goal."
A successful businessman as well as church pastor, Robinson's consulting firm Robinson International Trade, Inc. helps fund the church's humanitarian projects. One of these projects is to open a mega homeless shelter offering rehabilitation, medical, and trade education programs to make the lives of beneficiaries more productive.
The project is designed to ultimately benefit up to 3,000 needy persons.
"The Church of Truth was established to change the perception of church life. Our way of following our Savior is not only to preach his Bible but also do more of what churches were meant to do—actively change people's lives for the better," Robinson says. "Any and all outside donations are used to benefit the homeless and return them to living productive lives." 
He is also the author of an autobiography relating the challenges he himself faced in life, and his highly successful business career. The book, titled Chasing Joseph, is available on Amazon. Half the profits from book sales go to the Church and its social work.
For more information on The Church of Truth, Inc., its ministry and homeless shelter project visit them online at http://www.TheChurchofTruthWorldWide.org.