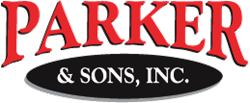 Phoenix, AZ (PRWEB) June 28, 2015
Parker & Sons is a company that has decades of experience in a wide range of residential and commercial plumbing services. With well over four decades of trusted and reliable service throughout Phoenix, Parker & Sons is a business that stands behind its promises of exceptional customer service and total customer satisfaction. The company is an expert in finding and fixing hidden leaks throughout a home or business.
Parker & Sons has an array of tools and equipment that are all specifically designed to quickly and accurately locate a leak so that it may be repaired as quickly as possible. Parker & Sons understands the dangers associated with water damage and the incredible costs that can be incurred when water damage strikes. That is why it is so essential to locate, isolate and fix a leak in a fast and efficient way. Parker & Sons uses a host of equipment such as an acoustic leak location device and other advanced technologies such as digital leak location equipment to detect the source of the leak in record-breaking time. Finding a broken pipe with incredible accuracy using state-of-the-art equipment also means that homeowners will not have their entire yard torn apart searching for a leak.
Using advanced technology and advanced processes, the company helps to save the homeowner time, trouble and money as well as saving landscaping. Parker & Sons is an established name throughout the greater Phoenix metropolitan area and has provided expert services in everything from heating and cooling to plumbing and air filtration. The company is recognized on a national level for being highly experienced and knowledgeable in heating and cooling services as well as being one of the best plumbing and air quality contractors in the industry. The company has an outstanding record with the Better Business Bureau and has been recognized on multiple occasions with local and national awards as well as certifications.
Parker & Sons trains each and every customer service representative and technician to ensure the highest level of customer service. The company institutes customer relations training programs to maintain the highest level of quality control in this regard. From tune-ups to unit replacement, Parker & Sons can handle virtually all aspects of heating and cooling maintenance, servicing, repair and installation. With years of experience and a dedication to fair pricing and quality customer service, Parker & Sons is a home services contractor that is known for integrity and consistency. This recent announcement with regard to record demand for leak detection services throughout the greater Phoenix metropolitan area is one more piece of evidence that Parker & Sons has earned its excellent reputation by providing outstanding service for both residential and commercial customers.
Parker & Sons, Inc. is an innovative and forward-looking Air Conditioning Repair & Plumbing Service in Phoenix, Arizona. Having served the greater Phoenix metropolitan area since 1974, Parker & Sons, Inc. has earned its reputation one customer at a time. Delivering quality services for both residential and commercial customers, the company enjoys a long record of national recognition and has received numerous awards and accolades over the years. Parker & Sons, Inc. is known for its impressive attention to detail and old-fashioned quality work. The company has been voted #1 in "Ranking Arizona" for the last five years and maintains a goal of 100% customer satisfaction. Parker & Sons works on heating systems, cooling systems, ducting, and air filtration and offers a variety of plumbing related services. Parker & Sons, Inc. is an established name in reliable service calls throughout Phoenix, Arizona.