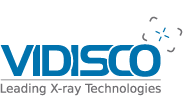 It is now possible to get all the information about Vidisco in the palm of your hand.
(PRWEB) June 29, 2015
Vidisco just released a new mobile friendly website design in response to the increase in demand for a more comfortable internet mobile experience. It is now possible to get all the information about Vidisco in the palm of your hand. From a desktop, tablet or smartphone, the site will deliver the content optimized for you to view on your screen.
Vidisco's new mobile friendly website will enable its users to:

Get on the go info
Read about products more easily
See the images fitted to your screen
See our videos from anywhere
Fill in contact forms easily
The clean and simple design helps emphasize Vidisco's dedication to stay current and use the leading technology to provide its customers with the best service possible.
About Vidisco
Vidisco Ltd. is a leading designer and manufacturer of state-of-the-art Digital Radiography systems. The company was founded in 1988. Vidisco was the first company to offer portable digital radiography in the form of a PC-based X-ray inspection system packed in a single suitcase. Vidisco's cutting-edge, lightweight digital X-ray systems are sold in over 75 countries and are offered for the NDT, Security and Veterinary fields and are used for a great range of inspections.
In the Security field, the portable X-ray systems are used for a variety of applications including border control, customs, bomb detection and disposal, VIP protection, forensics fire investigation and more. In the NDT field, Vidisco's portable digital radiography systems are used for pipe inspections in the oil and gas industry, in the shipyard and aerospace industries it is used for weld inspection and it is even used for examinations of artwork and archaeological artifacts.