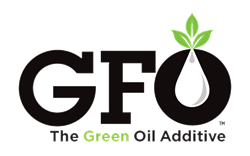 Denver, CO (PRWEB) June 30, 2015
GFO Oil LLC ("GFO") today announced that transportation industry veteran and fleet maintenance thought leader, Michael Parks, has joined the company in the role of Chief Executive Officer, effective immediately. GFO Oil LLC is a spin-out of Colorado Energy Research Technologies, LLC ("CERT") and backed by Novus Via LP, a unique venture capital fund that invests in empirically derived innovative technologies that create efficiencies within existing infrastructure.
"I am pleased to have the opportunity to lead GFO, a company that will soon introduce to the transportation industry a transformational new product that will help trim much needed costs from fleet operations," said Mr. Parks. "With several decades of experience in fleet maintenance, I know the constant challenge of improving fleet efficiencies, lowering running costs and emissions, with few products that can actually achieve these goals. With new advances in science and technology, that is about to change and I am excited to be a part of that change."
Mr. Parks brings 35 years of experience from the trucking and transportation industry to GFO, as well as an in-depth knowledge of fleet maintenance and methods to improve fleet efficiencies. Mr. Parks will oversee all business operations at GFO, with a particular emphasis on business development efforts oriented towards large commercial fleets that can benefit significantly from the GFO Oil Additive.
"Together with CERT, we felt it was important to not only to find a solid leader that can ensure a prosperous future for this company, but someone who could see the true potential of this technology through the eyes of those who will benefit from it most. Michael is that person," said Peter Capuciati, Manager & General Partner, Novus Via LP. "With Michael's proven track record of leadership, performance and hands-on experience in fleet maintenance and cost management, we believe he will be a very important asset to this new venture."
Prior to joining GFO, Mr. Parks led maintenance operations at Kelley Amerit Fleet Solutions with responsibility for more than 130,000 vehicles and 385 locations, as well as two other large fleet operations in South Africa. Previously, Mr. Parks acted as the President of Fleet Maintenance for ComCar Industries, one of the largest privately-owned transportation and logistics companies in the United States, where he had maintenance oversight of approximately 52 strategically positioned locations and a collection of subsidiary transportation companies including CTL Transportation, CCC Transportation, WSE Transportation and many others. He started his career with Ryder Transportation Resources, a world-leading transportation and logistics company, where he steadily advanced through positions with increasing responsibility to become the Company's Vice President of Maintenance, Purchasing and Manufacturing for their Automotive Carriage division.
About GFO Oil LLC
GFO Oil LLC is a venture-backed company that manufactures, produces and sells the GFO Oil Additive, a patent-pending engine oil additive that has been demonstrated in 3rd party independent labs and on-road fleet testing to improve fuel economy and reduce hydrocarbon emissions in both gas and diesel vehicles. The GFO Oil Additive removes carbon buildup and restores engine compression in addition to increasing lubricity. It is also 100% biodegradable and eco-friendly, making it unlike any other product on the market today in both form and function. GFO Oil was developed in conjunction with Colorado Energy Research Technologies LLC, a modern day think tank and research and development organization based in Denver, CO.
About Novus Via LP
Novus Via LP is a unique venture capital fund that invests in technologies that leverage new empirically based research focused on improving existing infrastructure with new innovative technological solutions. For more information on Novus Via and its company portfolio, please visit http://novusviafund.com/