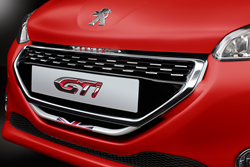 the Hillclimb rises up to 300ft, and demands precision
(PRWEB UK) 29 June 2015
The Goodwood Hillclimb course is the main attraction at the Goodwood Festival of Speed, held in the grounds of the Goodwood Estate, West Sussex.
The 1.6 mile course starts at Goodwood House before participants face a steep climb through the Estate's woodland, and finally reaches the horse race course on the South Downs.
Known to put skilled drivers to the test, the Hillclimb rises up to 300ft, and demands precision. Each day of the festival, approximately 300 vehicles will attempt the Hillclimb in a test of power and control.
Peugeot Sport drivers will be taking on the Hillclimb behind the wheel of the Peugeot 308 GTi and the Peugeot 404 Endurance car. The new 308 GTi will be unveiled for the first time at the Goodwood Festival – the very first glimpse at the newly engineered model.
The Peugeot 404 is a one-seater convertible prototype with a diesel engine, engineered with endurance in mind. In June 1965, the 404 took on the Monthléry Ring whilst taking part in a 72 hour relay. Five drivers took on the challenge and beat 22 international records, later beating 18 world records, as the 404 became a record-breaking endurance car.
The current Goodwood Hillclimb record stands at 41.6 seconds, held by Nick Heidfield in the McLaren MP4-13. The illustrious record has not been beaten since 1999.
The first Goodwood Hillclimb was at the very first Goodwood Festival of Speed in 1993. Since then, the festival has grown in popularity among driving enthusiasts – with approximately 150,000 attendees visiting the festival each year. Separated by only a few metres, visitors to the festival can expect a close up view of the Hillclimb, and are encouraged to get involved in the competitive atmosphere.
Learn more about the Goodwood Hillclimb and Peugeot's competing vehicles at this year's Goodwood Festival of Speed 2015, visit: http://www.peugeot.co.uk/goodwood-festival-of-speed/
ENDS
Notes to editors:
Press contact
To request additional information, please contact public relations manager Kevin Jones on:
E: kevin(dot)jones(at)peugeot(dot)com
T: +44 (0)2476 884215
About Peugeot
Peugeot is a leading manufacturer of production cars and concept cars. Having engineered innovative designs for over 125 years, Peugeot now offers high quality vehicles, from city to family cars as well as the latest in hybrid and electric vehicles.
About Goodwood Festival of Speed
The Goodwood Festival of Speed and Moving Motor Show 2015 takes place 25th-28th June. It features numerous stands from car designers and manufacturers around the world. The event will see approximately 150,000 visitors over the weekend as hundreds of drivers take on the infamous Goodwood