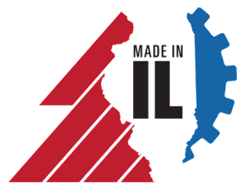 The partnership between IMEC and SIUE also demonstrates the strength of the manufacturing community in the Metro East and brings awareness to an array of local resources for innovation.
Edwardsville, Illinois (PRWEB) June 30, 2015
The Illinois Manufacturing Excellence Center (IMEC) and Southern Illinois University Edwardsville Engineering and Technology (ENGTEC) will host its inaugural Manufacturing Matchmaking event for the Metro East at the SIUE Morris University Center located at 1 Hairpin Drive, Edwardsville, IL 62025 on Wednesday, August 12, 2015. The event will give manufacturing organizations in the region the opportunity to network with potential customers and suppliers for their manufacturing process by sharing information, samples and more.
Participating manufacturers will have pre-scheduled "speed-networking" meetings with up to seven potential matches for fifteen minutes each. This fast-paced face time provides manufacturers with the opportunity to open doors and share information with companies they may not have met through regular sales and outreach channels.
"We are excited to offer this opportunity for local manufacturers to make face-to-face, real-time connections with each other," said Lisa Kenney, Metro East Regional Manager for IMEC. "In today's high tech environment, these types of exchanges are rare, yet they go a long way in enhancing the value of the manufacturing supply chain. People do business with people, and typically with people they've met. This event will help our manufacturers get to know one another, identify new opportunities, and meet new customers and suppliers with the ultimate goal of reducing costs and increasing the value of their operations."
The partnership between IMEC and SIUE also demonstrates the strength of the manufacturing community in the Metro East and brings awareness to an array of local resources for innovation. "SIUE School of Engineering is proud to participate in this opportunity to connect manufacturing partners in the region," said Hasan Sevim, Dean of the School of Engineering. "We are also delighted to showcase our state-of-the art engineering facilities and to introduce our industry outreach center ENGTEC as a resource to this community."
The deadline to register is Tuesday, July 28 to accommodate the match facilitation process. All appointments are addressed on a first come, first served registration basis; organizers will try to accommodate all priority requests. For additional information, please visit http://www.imec.org/Edwardsville-Manufacturing-Matchmaking.cfm. Registration access is also available through the site.
Additional support for the event is provided by Selsius Corporate and Career Training at Southwestern Illinois College, the International Trade Center and Small Business Development Center at SIUE, and the Made in Illinois program – highlighting the diversity of products made in the state and celebrating the companies that manufacture them - http://www.madeinil.org/.
##
About IMEC
IMEC was established in 1996 with the goal of improving the productivity and competitiveness of Illinois' small and mid-sized manufacturing firms. A non-profit economic development organization, IMEC is funded in part by the National Institute of Standards and Technology's Manufacturing Extension Partnership, the Illinois Department of Commerce and Economic Opportunity, and through fees paid by Illinois manufacturers for IMEC's services. IMEC has 11 offices statewide and 40 full-time manufacturing improvement specialists. For more information visit http://www.imec.org/.
About ENGTEC
ENGTEC is a cross-disciplinary business, manufacturing and technology incubator, fabrication and proof-of-concept facility available to SIUE's students and faculty as they collaborate with private-sector customers, strategic partners and other innovators. The Center's focus is to support and increase knowledge and innovation in the areas of technology, engineering, and advanced manufacturing through investigative study, innovation, and formal, hands-on education to better prepare students for their productive entrance into the workplace. For more information visit https://www.siue.edu/engtec/.